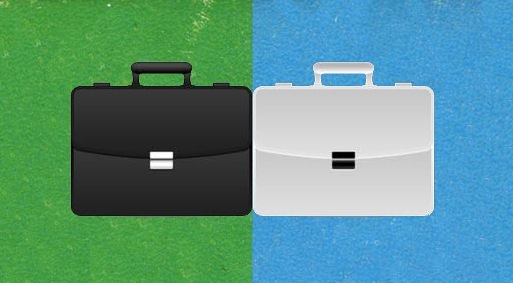 The Gift of Multiple Careers

Raise your hand if you've had multiple careers. Or does yours more closely resemble Alfred Feld's? He joined Goldman Sachs in 1933 and remained there for 80 YEARS(!), until he passed away at age 98 last fall. Whenever he was asked about his longevity, he is reported to have replied, "I'm just lucky." While all of us at SAGEbroadview come to financial life planning via more circuitous routes, we have at least one thing in common with Mr. Feld. We agree that we have been most fortunate in arriving at our role as financial life planners, albeit for most of us via a far more circuitous route.

Plans and Reality
Clearly, as Financial Life Planners, we're big on PLANNING; we don't want to discount its importance as the best shot we've got at achieving heartfelt goals in the face of future unknowns. But then there's LIFE too, where things rarely unfold in precise step with our best-laid plans. Several of us who are in second or more careers here at SAGEbroadview are cases in point:

Sheri Iannetta Cupo, CFP®, Principal – As featured in this June 2013 Wall Street Journal MarketWatch column, Sheri is "a former GE employee, [who] found it frustrating trying to make sense of the stock options she was granted." Out of that background sprung her decision to augment her Finance degree and GE training with the CERTIFIED FINANCIAL PLANNER™ certification, and combine it with her desire to help other executives like herself make the most of their complex corporate benefits and executive compensation packages.

Larry Annello, CPA/PFS, CFP®, Principal – Larry already had a solid, satisfying career as a public accountant working with closely held business owners and their families. But he realized he could be of even more value if he could also advise families who were troubled over related questions, such as whether a recommended insurance policy was right for them, or how they should invest the proceeds from their businesses. He also decided to achieve his financial planning credentials, with which he has augmented his CPA background.

David Principe, CFP®, Senior Advisor – David's past vocations took him from a stint with the Peace Corps in West Africa, to retail management with Sears, Roebuck, & Co. in Maine, to being a "jack of all trades" at a North Carolina software company … and back to his family home in Vermont, to provide his father with end-of-life care. There, he saw first-hand the importance of objective financial and estate planning, discovering his own affinity for assisting others facing similar challenges within their families.

Chris Annello, Associate Advisor – Chris took a vicarious path toward following in his father Larry's footsteps when he joined the firm in 2011 as an associate advisor. Prior, he made a name for himself as a manager for Enterprise Rent-a-Car. He also was a customer service representative at Farmington Bank, a position from which many locals still remember and ask after him. Eventually, though, Chris felt his true interests lay in financial planning.

Lynn Iannetta Baker, Office Manager – Lynn might have taken the most unusual route to our firm, having initiated her professional career in the vibrant New York City's garment center, selling women's sportswear to major department stores. But this experience, combined with her Rutgers School of Business marketing degree, has translated well to the many challenges of managing our fast-paced offices. She wouldn't have it any other way.

Financial Life Planning: It's a Wonderful Career
So, based on our own experiences as well as from what we've seen as we advise other busy professionals, we would propose that many of the best, most satisfying careers are the ones that don't end up quite as you plan when you're first starting out.

Did Alfred Feld plan to become Goldman's longest-tenured employee when he joined them as an office clerk in 1933? Probably not. In the movie "It's a Wonderful Life," did George Bailey plan to stay in Bedford Falls to run his father's building and loan? If you've seen the movie, you know he had far wilder and worldly dreams.

But you also know how lucky George Bailey ultimately felt once his early plans went horribly awry. At least for those of us at SAGEbroadview, we've found that combining financial life planning with a spark of good fortune can yield wonderful first, second, or multi-faceted careers. We love helping other professionals and their families along their own routes to achieving the same.
---
Sage Serendipity: Recent grads, are you as ready for your career as you think? You may be chomping at the bit to employ your latest skills, but employers' perceptions may differ. This column on cultural blog 99U offers some sage advice on how to bridge the perception gap.
---