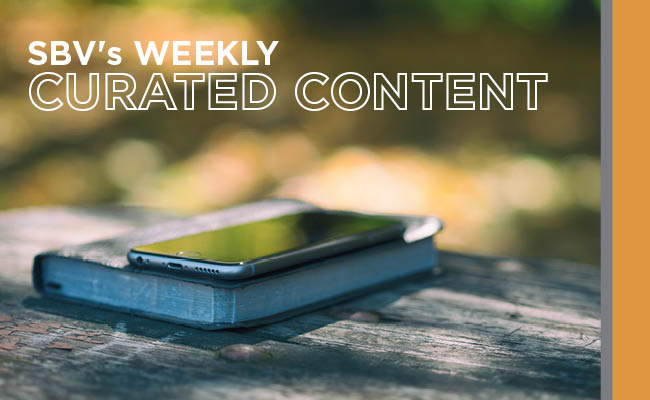 SBV Curated Content | A Weekly Update of Enlightening & Intriguing Information | August 19, 2020

COVID-19 & Your Health
Even after so much time, many people still have questions about the symptoms of Covid-19. That's why we created a new interactive graphic, Could My Symptoms Be Covid-19? We've ranked symptoms from those that are very common to the ones that are rare and explained how the virus attacks the body in different ways. (The New York Times) (This image is just a preview-visit the article for the entire interactive graphic.)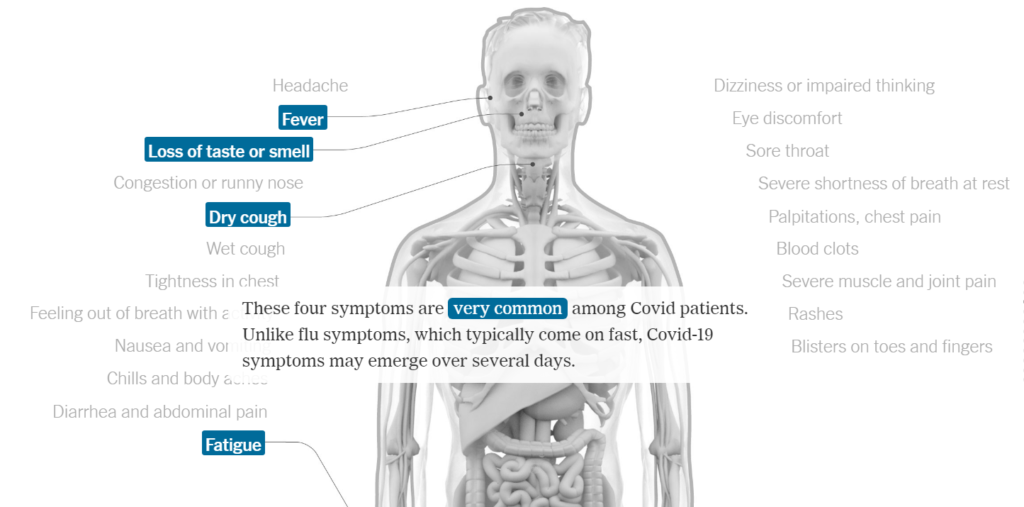 A free e-book for families provides answers to important questions about covid-19. The author of this book is William Haseltine, a medical researcher and public health veteran with a history of pioneering ambitious projects to tackle HIV/AIDS, cancer and genomics. (The Washington Post)
The Coronavirus Is New, but Your Immune System Might Still Recognize It. Some people carry immune cells called T cells that can capitalize on the virus's resemblance to other members of its family tree. (The New York Times)
Mythbusters – Links with great graphics that highlight some of the misinformation circulating about COVID-19 (World Health Organization)
Your Finances & other Wealth Management links
The ultimate Forbes guide to working from home Millions of employees could be in for a rude surprise next April when they find out their home office isn't deductible, and the states can't agree on who gets their money. Time to put a tax pro on speed dial? (Forbes)
What always changes Investment facts are always changing. But prediction is doubly hard because the facts investors care about and pay attention to – which is what makes facts relevant – change all the time. Not just by industry, but for the market as a whole. (Collaborative Fund)
Businesses, Stock Markets & the Economy
Fed Officials Warn Pandemic Response Is Hobbling Economic Rebound. Boston Fed President Eric Rosengren says states' inability to control the virus will prolong downturn; San Francisco Fed President Mary Daly calls for more stimulus (WSJ)
Gold, the Golden Constant, COVID-19, 'Massive Passives' and Déjà Vu (SSRN – Social Science Research Network)
Abstract: Currently the real, inflation-adjusted, price of gold is almost as high as it was in January 1980 and August 2011. Since 1975, periods of high real gold prices have occurred during periods of elevated concern about high future price inflation. Five years after the real price peaks in January 1980 and August 2011 the nominal (real) prices of gold fell 55% (67%) and 28% (33%), respectively. Today's high real price of gold suggests that gold is an expensive inflation-hedge with a low prospective real return. However, "massive passive" ETF financialization of gold ownership may introduce a period of "irrational exuberance".
Dolly Parton steers her empire through the pandemic – and keeps it growing There's an entire ecosystem of employees who depend on the Dolly Parton empire for their income—not just her music and personal teams, but workers at her theme park, Dollywood. Parton, with her "schedule resembling that of a tech CEO," is steering her businesses through the pandemic—and preparing her teams for, one day, a world without her. (Billboard)
The Environment & ESG (Environmental, Social & Governance) Investing
Speculation & Innovation: The long history of electric cars The electric vehicle is nothing new. It will come as a surprise to many readers, but the electric car was invented almost 200 years ago, in 1832. (Investor Amnesia)
Concrete, a centuries-old material, gets a new recipe. A building block in most construction projects, concrete is responsible for about 8 percent of global carbon emissions. Several companies are working to create a greener mix. (The New York Times)
How ESG investing captured trillions of dollars on Wall Street (Watch on CNBC) (Note from Sheri – Please let us know if you would like to learn more about ESG investing.)
There Are Two Ways Out of a Frog. This Beetle Chose the Back Door. A researcher fed beetles to frogs. The encounter did not end as expected. (The New York Times)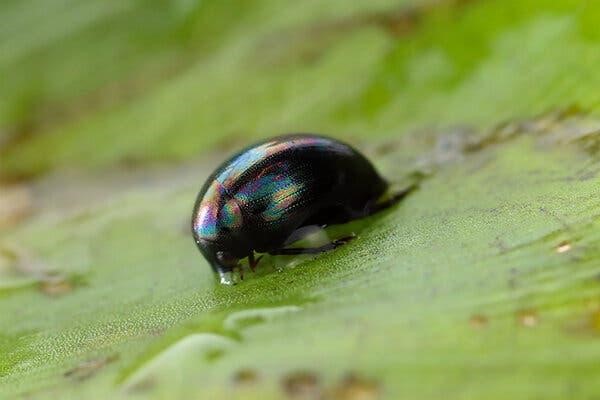 Your Physical & Mental Well-being
Jane Pauley on recognizing depression. Low-grade depression can arrive out of the blue, and during these times of pandemic, the stresses of lockdown, family tensions and job loss can further challenge our mental well-being. (Watch on CBS Sunday Morning)
From bean to brew: the coffee supply chain (Visual Capitalist) (Who's been drinking a lot more coffee since this pandemic started?!?)

Today's WFH co-workers
Who says office supplies can't be fun! Avery & Landon (Chris Annello's adorable children) getting creative and using boxes as race cars, airplanes, trains, and roller coasters.