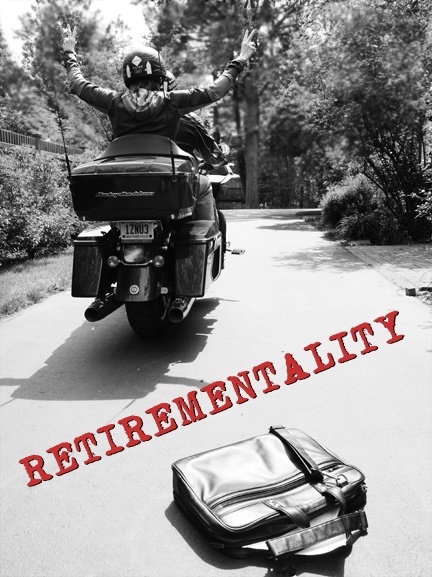 Refreshing Your View on Retirement

When surfing the web on your laptop, your browser has a "refresh" button, in case you want to ensure you're seeing the most up-to-date version of whatever you're viewing. When we were redesigning our website last year, I used that function a lot! I wish I could provide America with a refresh button, to revisit how we collectively view retirement. Too many investors are still conducting their financial planning in the context of what retirement used to be, instead of what it is today.

On average, we're increasingly living longer, healthier lives, and that's welcome news. But as life expectancy grows, it means we must take even greater care to financially prepare for the same – as individuals, as families and as a nation.

That means there are opportunities as well as challenges on today's retirement planning front. Being the meaningful meditator that I am, I believe the new opportunities can far outweigh the limitations … when approached from the right perspective. "The New Retirementality" by Mitch Anthony is among my favorite reads on how to meld financial LIFE planning with contemporary retirement planning. I love how Anthony defines retirement as "planning your life and living your dreams … at any age you want." Here are some of the biggest retirement myths he dispels in his book:
Mitch Anthony's Retirement Myths

Age 65 is old.
Being retired means you're not working.
You have to be 62 to do what you really want to do.
A life of ease is the ultimate retirement goal.
I can do this by myself.
By rethinking the retirement paradigm in this framework, financial LIFE planning becomes vital. You and your advisor work as a team to prepare you for living within your means, today and throughout your life. The goal becomes confidently saving, investing and spending for the long haul, versus one grand push toward an arbitrary age.
This is so important, particularly for those of you in the corporate world who want to plan for how and when to leave it … on your own terms. How do you envision life after work – or do you? Are there opportunities to scale back before leaving entirely, and is that what you'd prefer? Is your career something you might enjoy continuing in full-tilt, dabbling in to an extent, or repurposing as you move into your 60s, 70s and beyond? (Happy 84th birthday on May 8 to Vanguard Group founder and former CEO John Bogle, still hard at it in his own way.)
It's important to think in these terms well in advance. If you'd prefer to keep working in some fashion, it can put less pressure on your investments than a "full stop" retirement might require. On the other hand, if you are determined to call it quits at some desired point, the earlier you prepare for that goal, the better your odds are for achieving it. We help clients objectively assess the possibilities and form realistic plans, emotionally as well as practically, in dollars and cents.
At the same time, even best-laid plans don't always go exactly as hoped for. Financial LIFE planning also includes considering the unforeseen, and building in the necessary safety nets all along the way, with solid portfolio construction, emergency funds, risk management tools, estate planning and related activities to face an uncertain future with as many safeguards as possible.
While many of us may need a refresh button on our collective thinking about retirement, it's important to point out that the sensible concepts in today's new "retirementality" are actually not so new. Baseball legend Satchel Paige, renowned for beginning his Major League career at age 42 in 1948, observed: "How old would you be if you didn't know how old you are?" When it comes to your own life planning, we recommend you plan to live your life young, at any age.