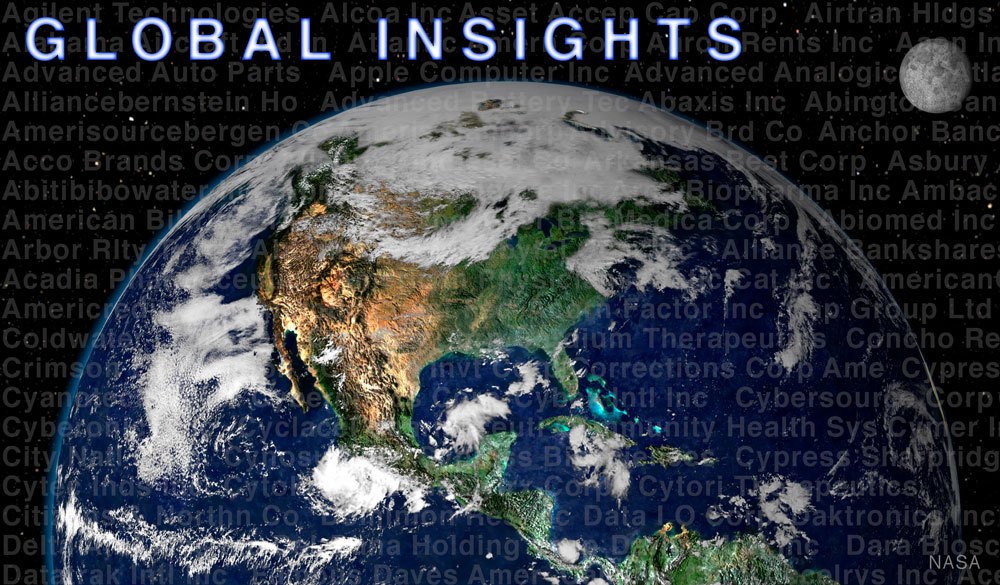 Dimensional Fund Advisors: Going Global Is Still in Vogue
Here's a trick question: When does 5,000 = 3,600? The answer is: when you're counting how many companies the Wilshire 5000 Total Market Index is actually tracking these days. The name suggests there are at least 5,000 publicly traded, U.S.-listed companies in the total market, but that number has been shrinking for a couple decades.
That's one of several fascinating insights shared in a recent report from our friends at Dimensional Fund Advisors: "Going Global: A Look at Public Listings." The report also notes that, while the number of U.S. publicly traded companies has dropped since 1995, two other trends have taken place during the same 20 years:
The market cap for U.S. publicly traded companies has increased – up from about 40% of the market's capital in 1995 to 50-55% today. I take that to mean there are fewer fish in the U.S. sea, but they're bigger catches.
The number of publicly traded companies worldwide also has increased by about 10,000 firms.
Sheri's Take: What should we make of this information? I agree with Dimensional's conclusion (and have said as much in several past posts, such as here and here):
"While there has been a decline in the number of US-listed, publicly traded companies, this decline has been more than offset by an increase in listings in non-US markets. While the reasons behind this trend are not clear, the implications for investors today are clearer—to build a well-diversified portfolio, an investor has to look beyond any single country's stock market and take a global approach."
For more "go global" insights, check out Dimensional's new report.
---
SAGE Serendipity: Richard Simmons, the 70's fitness guru, had been active for 40 years, but in February 2014 he dropped  from the public eye.  Dan Taberski, who met Simmons while taking a class at his Slimmons exercise studio in LA, has one of the country's top rated podcasts — Missing Richard Simmons. Katie Couric interviewed Taberski about his motivation on Yahoo News 'Missing Richard Simmons': the story behind the country's number one podcast. Here's a link to his podcast. Like him, it's appropriately wacky yet very endearing.
---