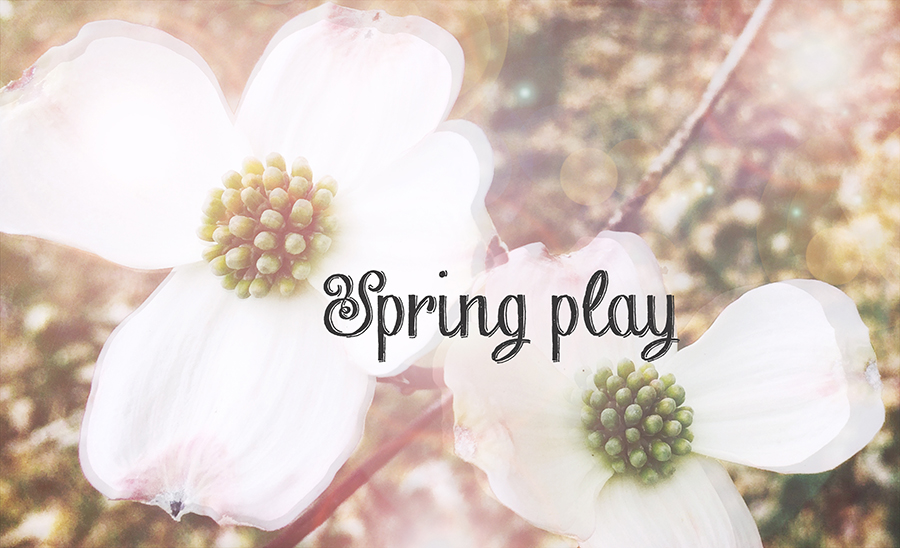 You, Your Wealth, and Some Springtime Playtime
Whether or not the weather is entirely on board with the program, the calendar never lies: Spring has sprung! As we prepare to shed a layer or more of winter-wear, let's take a moment to peel back the layers of your busy life as well: Do your financial plans include making time for some playtime?
The subject may seem lighthearted, but I'm very serious about this. It's a question we pose in one form or another when we meet with families to discuss their financial plans. In many ways, it's a big part of why we spend time fiddling with financials to begin with – so people can afford to do what they love doing, without the cost of it weighing too heavily on their minds.
It's why our firm's tagline is: Appreciate the Wealth of Your Life.
There's also ample evidence that taking time to unplug from your workaday world now and then can make you even better at your grown-up career. Maybe that's why it's called "re-creation."
Of course I didn't invent this idea. As I peruse my favorite media outlets, I come across all kinds of financial folks, marketing mavens, and creative consorts with interesting things to say on this very subject. Here, are a few recent reflections:
Picking a bouquet of Brain Pickings – Where to begin? Brain Pickings is a website that is dedicated to the theme of creative mind-play. Jam-packed with mental monkey bars, it's a marvelous place to visit anytime your head is in need of a recreational recess.
Playtime with Ron Lieber – In his column, "Think Seriously About Spending for Play," New York Times columnist Ron Lieber featured New Orleans-based financial advisor Jude Boudreaux and the "play-based planning philosophy" he applies to his clients and his own life. Developing his processes from a psychiatrist and a professor who specialize in the study of play (tough job, huh?), Boudreaux helps his clients plan line-items specifically allocated to play. As important, he helps them define what "play" really means to them. To spin on a familiar adage, one man's work may be another man's game.
Can you say, "Great Outdoors"? – In his Energy Project post, "Addicted to Distraction, Tony Schwartz suggests that too much time on the Internet (not counting Brain Pickings, I hope) can slip into compulsion if we don't deliberately pull away from it now and then. "The brain's craving for novelty, constant stimulation and immediate gratification creates something called a 'compulsion loop,'" says Schwartz. "Like lab rats and drug addicts, we need more and more to get the same effect." I must admit, I've been known to be guilty as charged. I hereby vow to go sit on a park bench the next time I'm surfing the web.
Take it apart, put it back together – Remember playing with blocks in your youth, or maybe Jenga® as you grew older? Like these playtime games, Seth Godin's posts gleefully knock down shibboleths that were already overdue for a fall. In "Deconstructing urgent vs. important," Godin reminds us that the two constructs are rarely the same. "A six-year-old who throws a tantrum and refuses to go to school is escalating into the urgent," he observes. "Going to school every day is important." (Do you think the analogy was inspired by a real-life experience? Bet so.) The point is, he concludes, "If you take care of important things, the urgent things don't show up as often. The opposite is never true." Especially when it comes to financial planning, we might add.
Tax-onomy – Alas, tax season isn't over just yet, but we found it heartening to see that even a subject that is typically pretty dry can be made playful in the right hands. In her homage to Theodor Seuss Geisel (Dr. Seuss) on his March 2 birthday, "Tax Girl" and Forbes columnist Kelly Phillips Erb played off of Dr. Seuss' beloved "Oh, The Places You'll Go!" to create her variation on the theme: "Oh, The Taxes You'll Pay!" We can't help but agree with her sentiment here:
"You have cash in the bank.

You have funds in your purse.

But hold on tightly

Because things will get worse.

You're on your own. And you know what you know.

And YOU'RE in big trouble without a tax pro."
We also love the quote she shared from Dr. Seuss, who would have turned 112 this month if he were as immortal as his words: "I like nonsense, it wakes up the brain cells. Fantasy is a necessary ingredient in living, it's a way of looking at life through the wrong end of a telescope. Which is what I do, and that enables you to laugh at life's realities."
On that note, go ahead. Let's go out and play!
---
SAGE Serendipity:   Spring is here! March, 19, 2016 brought the earliest arrival of spring of our lifetime. It's the earliest vernal equinox since 1896 in the Northern Hemisphere. Once people stop focusing on balancing eggs and the burning of socks they will turn their attention back to March Madness. No, not the main part of the breeding season of the European hare, the infamous NCAA Tournament. Did you know President Obama has picked fav's for March Madness since he's been in office?  He's only got it right once and that was in 2009.  Let's see what happens this year. He's still in the game.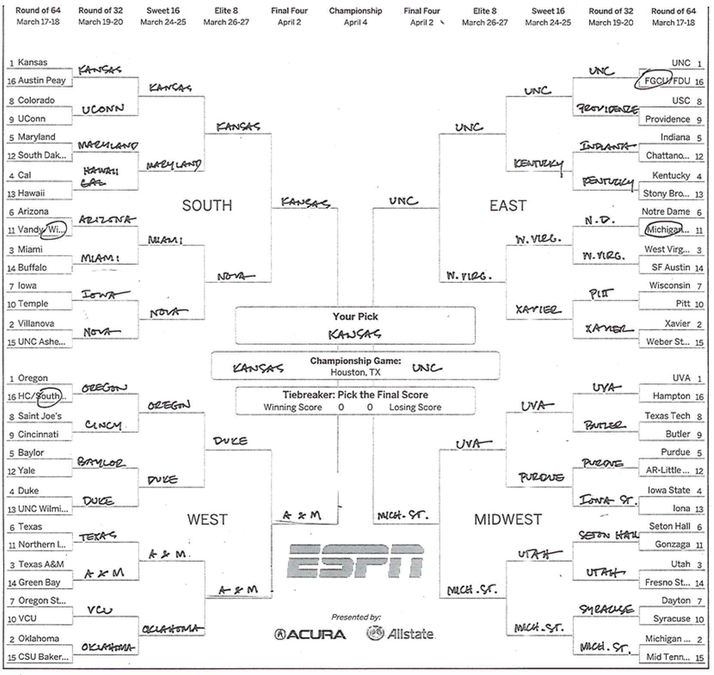 ---