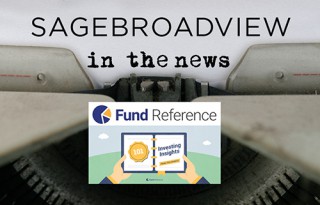 SBV In The News: 101 Investing Insights From the Experts
Fund Reference recently featured some of Sheri's tips in their 101 Investing Insights From the Experts article.  Here is a sample:
"If you're feeling fear or panic to threatening news, it's okay to feel that way; just don't let it overrule your common sense. The best cure for panic is a healthy dose of planning. If you already have an investment plan in place, stick with it — depend on it — until the panic has passed. If you've not yet got a long-term plan, use your nervous energy to consult a professional. There's never a bad time to align your investing with your personal financial goals.
—Sheri Iannetta Cupo, CFP, SAGEbroadview"
Visit here to see the other 100 tips from Fund Reference.
---