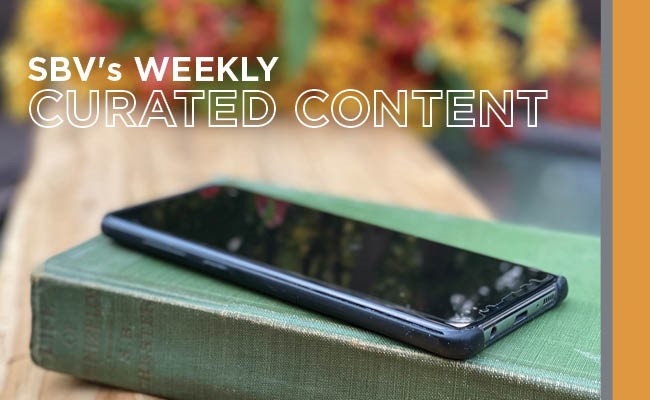 SBV Curated Content | A Weekly Update of Enlightening & Intriguing Information | October 7, 2020

COVID-19 & Your Health
How to Ventilate Your Home to Fight Coronavirus, Wildfire Smoke. "Experts advise on the best ways to improve indoor air quality; filters, fans, air purifiers and open windows can make a difference." (The Wall Street Journal)
Here's How the Pandemic Finally Ends. "A vaccine by early 2021, a steady decline in cases by next fall and back to normal in a few years—11 top experts look into the future." (Politico)
Studies Begin to Untangle Obesity's Role in Covid-19. "People with extra weight may struggle to mount a robust immune response to the coronavirus — and may respond poorly to a vaccine." (The New York Times)
Your Finances & other Wealth Management links 
COVID showed why we need to make financial literacy a national priority (Fortune, Carrie Schwab-Pomerantz)
"Our country's lack of financial literacy has contributed to this crisis—and now, as so many Americans face unprecedented financial stress, we must make financial literacy a national priority.
Increasingly, Americans agree. In fact, two-thirds of Americans believe that financial education should be a high school graduation requirement. When our survey respondents reflect on their own lives, the majority wish that they had been better about saving, goal setting, and investing."
Financial tips to follow when starting a new job (letsmakeaplan.org)
Should you even think about retirement saving in your 20s? Yes. Here's why (CNBC)
How to Save $1 Million. "These 15 strategies can lead you on the road toward becoming a millionaire." (US News & World Report)
Businesses, Stock Markets & the Economy
What History Tells Us About US Presidential Elections and the Market. (Dimensional) (Clicking the link will bring up a PDF with more detail)
"It's natural for investors to seek a connection between who wins the White House and which way stocks will go. But a look at history underscores that shareholders are investing in companies, not a political party."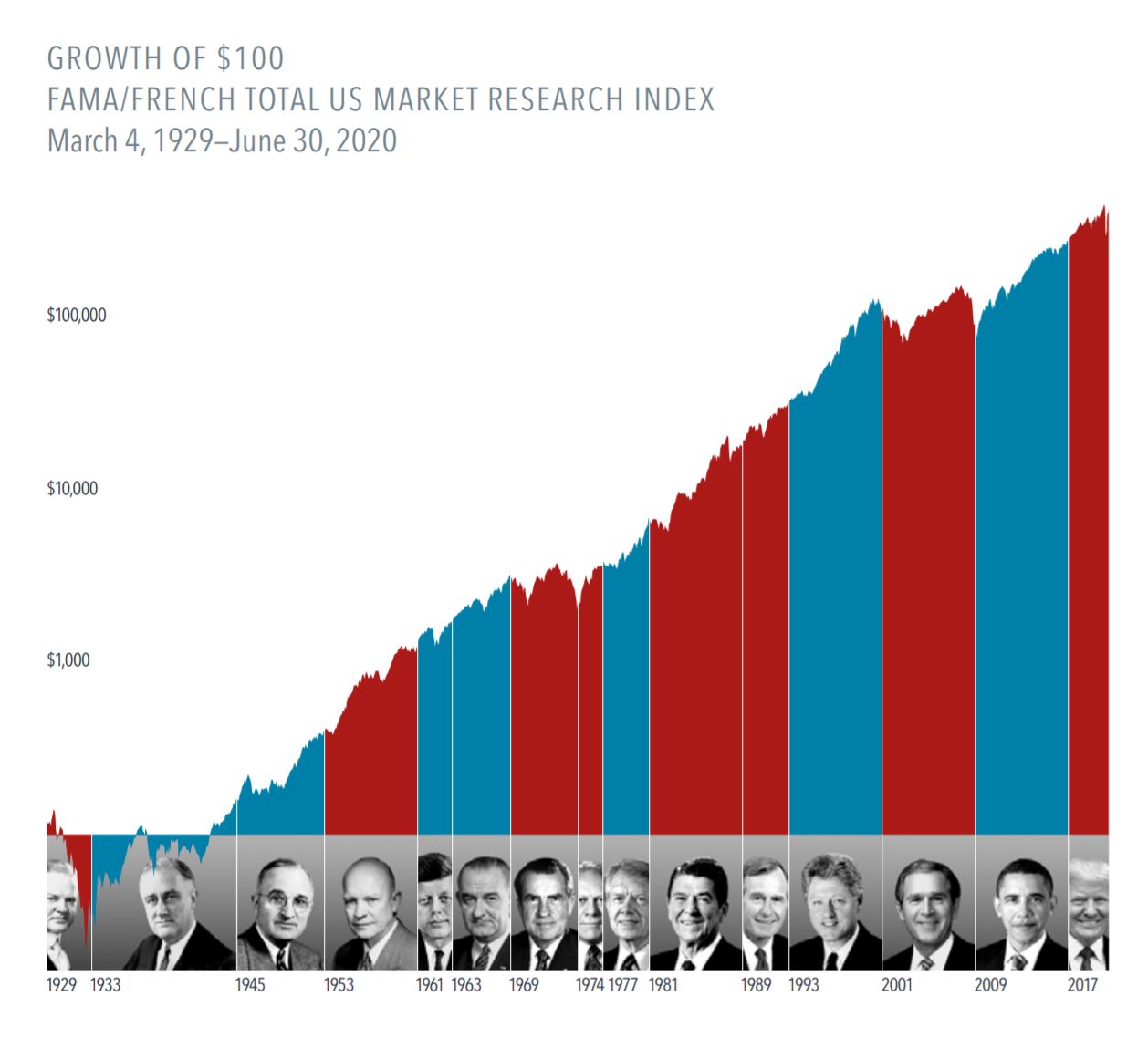 4 Reasons to Stay the Course as the Election Approaches. (Mike Townsend, Schwab's vice president for legislative and regulatory affairs)
 "Unemployment is above 8 percent, the federal deficit as a percentage of GDP is the largest since World War II, and the U.S. death toll from COVID-19 is nearing 200,000—yet markets are near their pre-pandemic peaks. Amid all of this turbulence, one of the most anticipated elections in modern history is less than two months away. How should investors respond to so much unprecedented social, economic, and political uncertainty?"
Anchoring & Adjustment in the Stock Market. "The stock market has the ability to make you feel great or awful depending on your time horizon." (A Wealth of Common Sense)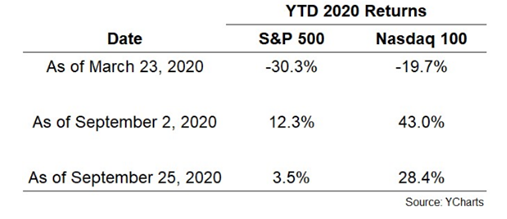 Comparing US States' GDP to Countries (Barry Ritholtz)
"This analysis compares each individual US state to separate countries (for 2018).
Some of the comparisons are astounding: California has an economy the same size as the United Kingdom; Texas is the same as Canada, and New York the size of Russia."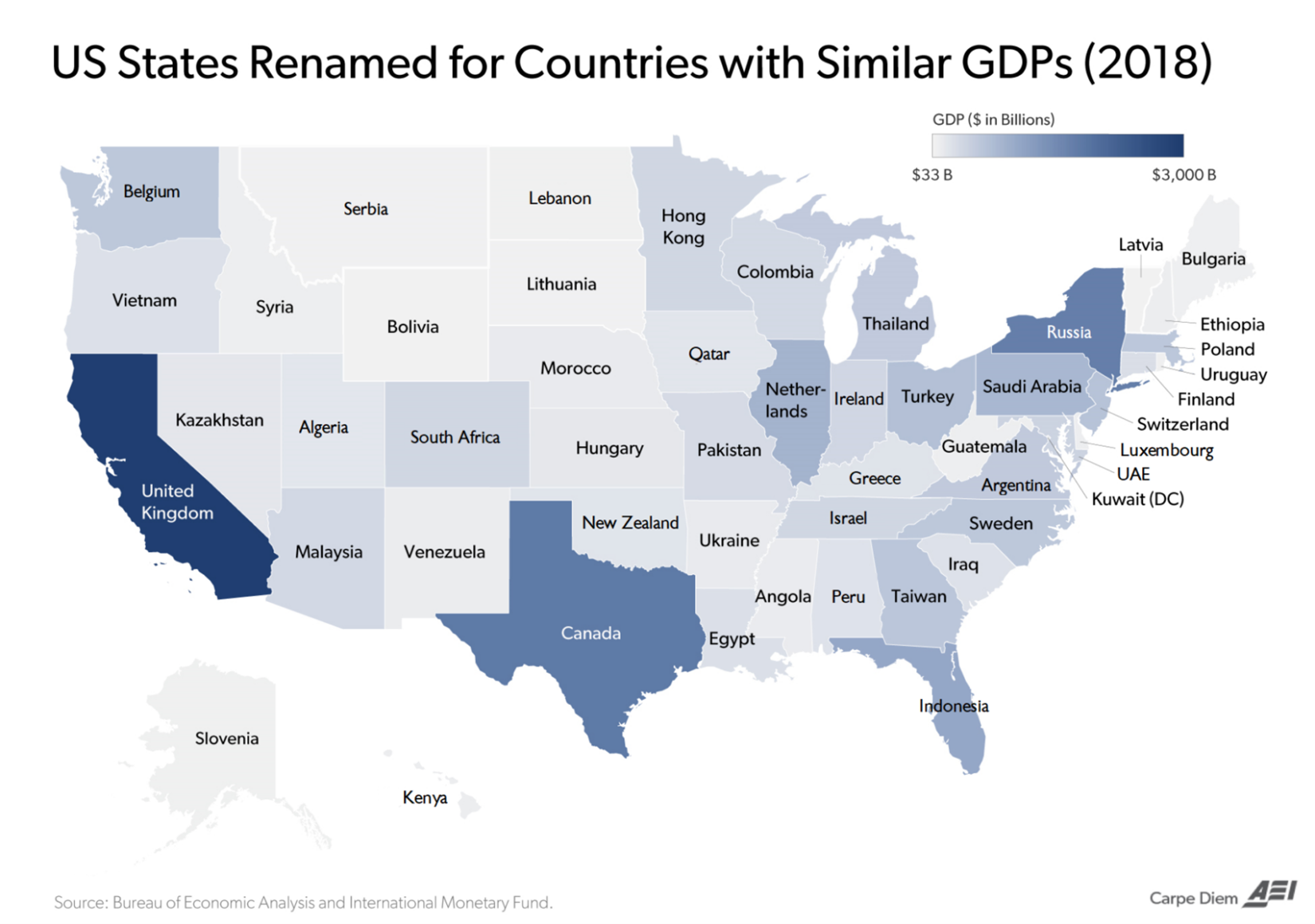 Source: AEI
The Environment & ESG (Environmental, Social & Governance) Investing
COMPOSTING 101 (Osmia Organics) (Note from Sheri – this is also my favorite skincare company by far)
The New Geopolitics of Energy. "Power is shifting from longtime oil giants like Russia and Saudi Arabia to innovators like Chine – and maybe the U.S. ((The Wall Street Journal)
"History shows, however, that energy transitions don't happen quickly. The key moment in the first major transition—from wood to coal—was in January 1709, when an English metalworker named Abraham Darby figured out how to use coal in order, he said, "that a more effective means of iron production may be achieved." But it took two centuries before coal overtook wood and waste as the world's No. 1 fuel. Oil was discovered in western Pennsylvania in 1859, but it was not until a century later, in the 1960s, that oil replaced coal as the world's top energy resource."
World Added More Solar, Wind Than Anything Else Last Year (Bloomberg Green)
Your Physical & Mental Well-being
Fat Bear Week is upon us. Here's how to celebrate the big, glorious event. (The Washington Post)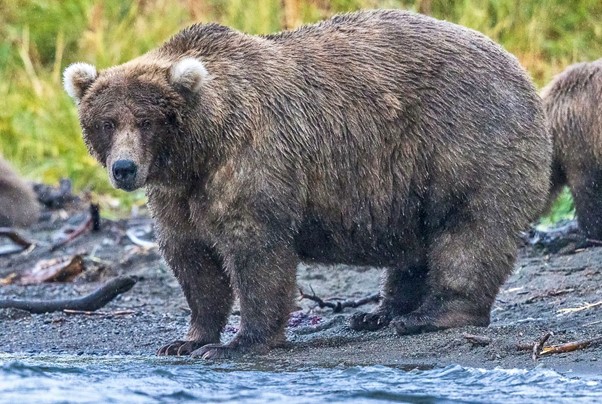 Rethinking Our Self-Care During the Pandemic. "Shelly Tygielski, who has connected 10,000 families (and counting) to support each other during the pandemic, explains why intentional care for yourself is also needed, now more than ever." (Mindful)
An 'Awe Walk' Might Do Wonders for Your Well-Being. "Older men and women who took a fresh look at the objects and vistas around them felt more upbeat and hopeful." (The New York Times)
Today's WFH office
From David:
"I'm working from home office on 2nd floor, back of the house – happen to look out the window in time to see this juvenile hawk decide to get busy in the back yard.  Landed, hopped around for a couple seconds.  Looked up at the honeysuckle arbor next to it (that contains a couple bird houses) and decided to jump up into that.  Let's just say it wasn't the prettiest aerobatics I've witnessed.  Student drivers…"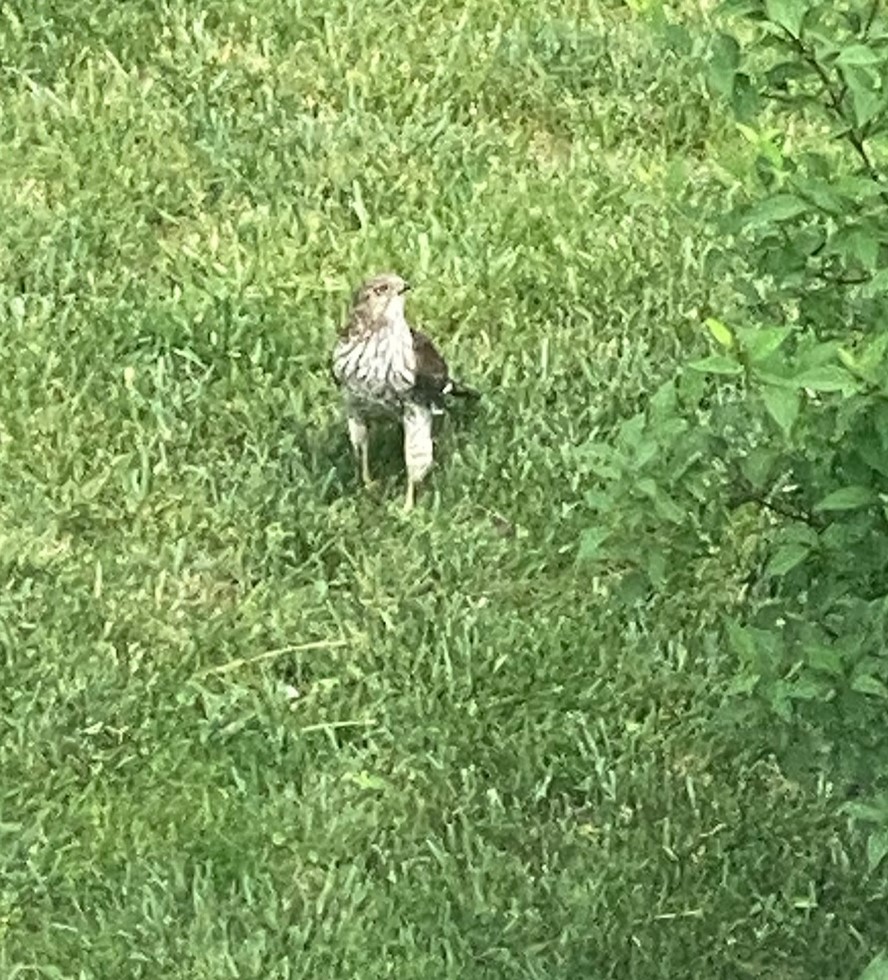 (and, same day) – "THERE'S A BEAR IN THE BACK YARD!"
Ok – so it's really the neighbors' back yard – but who's counting?  It's a bear.
(Busy day at the SAGEbroadview zoo…)