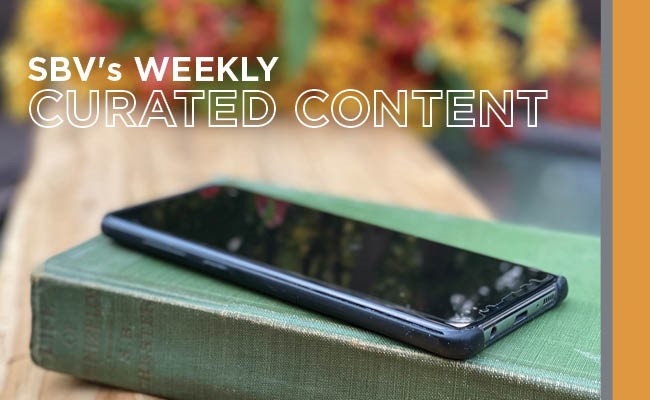 SBV Curated Content | A Weekly Update of Enlightening & Intriguing Information | October 28, 2020

COVID-19 & Your Health
A powerful argument for wearing a mask, in visual form. "Real-time pandemic data paints a vivid picture of the relationship between mask-wearing and the prevalence of covid-19 symptoms." (The Washington Post)
July Is the New January: More Companies Delay Return to the Office. "From Ford to Microsoft, white-collar companies are increasingly extending working from home through next summer." (The New York Times)
Store Workers to Get New Training: How to Handle Fights Over Masks. "The biggest U.S. retail trade group will offer the Covid-19 Customer Conflict Prevention credential to help de-escalate disputes." (The New York Times)
Mask wearing 101 as demonstrated by this cutie:

Your Finances & other Wealth Management links
Pay Less for Prescription Drugs. "Strategies for Seniors, Families, and Individuals with high health costs." (moneygeek.com)
Flexible Spending Accounts (FSAs) & Health Savings Accounts (HSAs) 101 (Triage Cancer)
Free Credit Reports. "During these times of COVID-19, accessing your credit is important. That's why Equifax, Experian, and TransUnion are now offering free weekly online reports through April 2021. Request your free credit reports at www.annualcreditreport.com"
Why Young Investors Should Choose Roth IRAs Over Traditional IRAs (Forbes)
Businesses, Stock Markets & the Economy
For Long-Term Investors, Small Things Like Presidential Elections Don't Matter. "There is heartbreak almost everywhere you look, our columnist says, but the stock market usually rises anyway." (The New York Times)
"Instead, I share the radically agnostic view of Mr. Booth. "Vote with your ballot, not your life savings," he said, adding that markets are far too complex to make judgments based on elections. As I've noted, the market has done better under Democrats, not Republicans, though I doubt that those results are statistically relevant. The more important point is that stock markets have risen and fallen under both Democratic and Republican presidents — and more often than not, they've risen.
Capital ultimately finds a way to make profits."
Investors Need to Become More Comfortable with Volatility in Their Portfolios (Ben Carlson)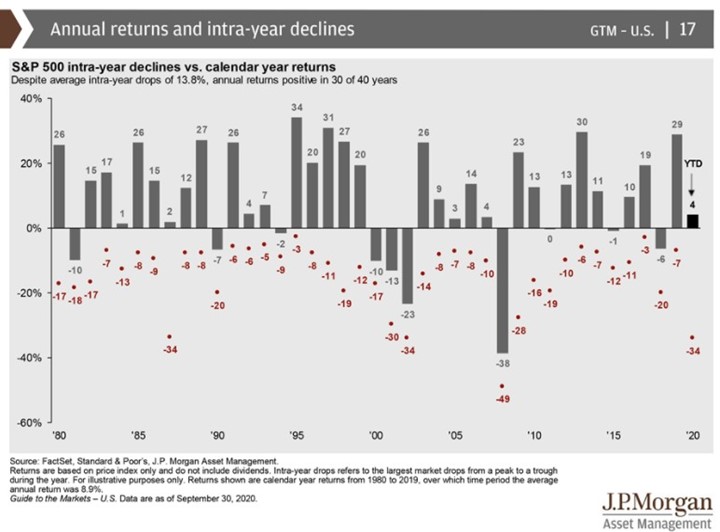 The Environment & ESG (Environmental, Social & Governance) Investing
A few details about my new climate book (Bill Gates)
"In my book, I'll share what I've learned from more than a decade of studying climate change with experts and investing in the innovations we'll need to address it. I hope to explain the science in a clear and compelling way.
I'll also propose a plan for what we need to do over the next decade and beyond to build the tools that will help us eliminate greenhouse gas emissions while scaling up the powerful solutions we already have. And I'll suggest some concrete steps that individuals, governments, and companies can take to make it happen."
Visualizing All of Earth's Satellites: Who Owns Our Orbit? (Visual Capitalist)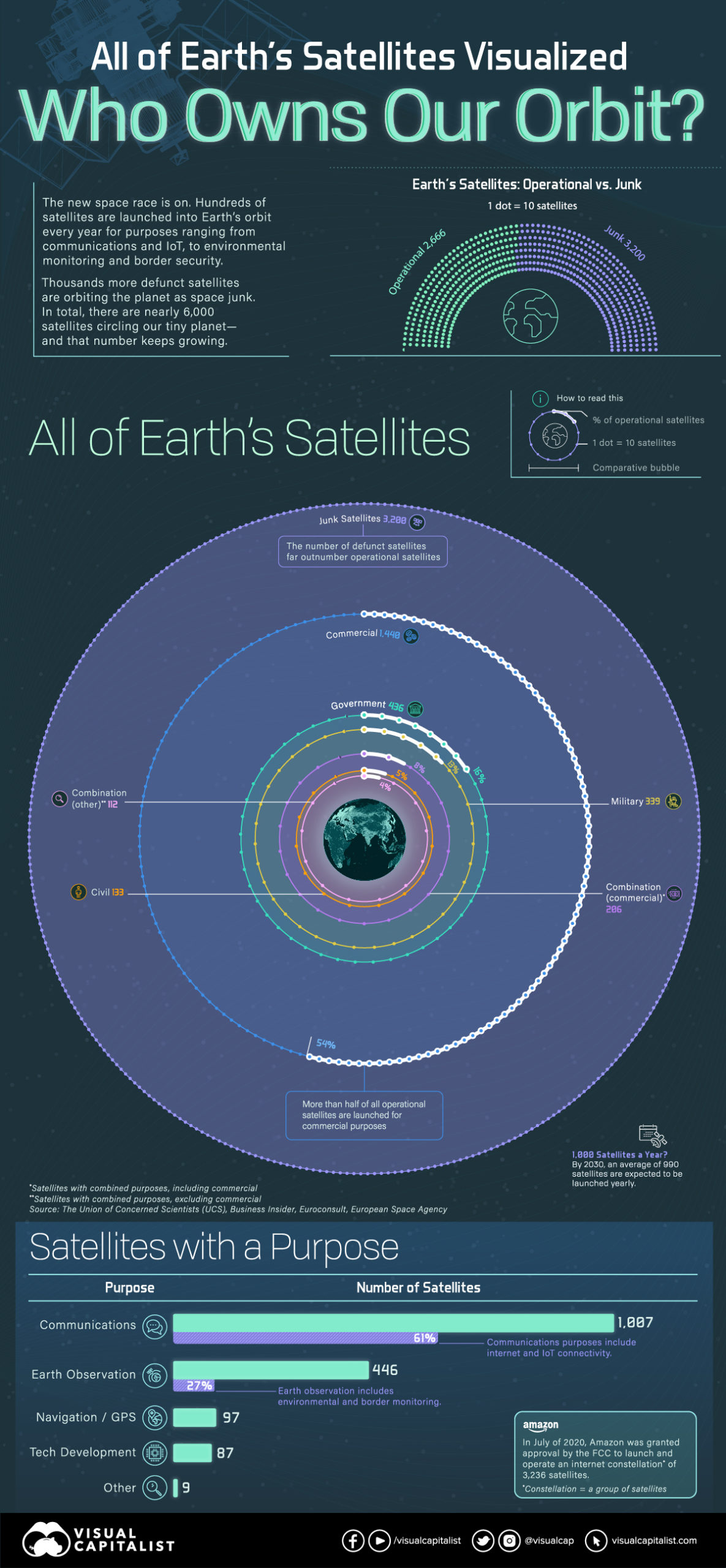 Your Physical & Mental Well-being
The Supreme Court & potential implications for our health care system (Triage Cancer)
Healthcare Policy – What is the best path? (Dr. Carolyn McClanahan)
"Will the policies of either presidential candidate move us towards a better healthcare system? In this article, I break down the challenges of healthcare reform, the policies of President Trump and former Vice President Biden, and discuss what is needed to get this country on a path of good health and an efficient healthcare system."
Why Running Won't Ruin Your Knees. "Running pummels knees more than walking does, but in the process, it may fortify and bulk up cartilage, helping stave off knee arthritis." (The New York Times)
Think You Have 'Normal' Blood Pressure? Think Again. "Even levels of blood pressure that are generally considered "normal" may be high enough to foster the development of heart disease, new research shows." (The New York Times)
Rethinking Retirement. "The days and nights and years could be long — if you're lucky. Here are some tips to make them meaningful, too." (The New York Times)
"In his new book, his 17th, "What Retirees Want: A Holistic View of Life's Third Age," Dr. Dychtwald and his co-author, Robert Morison, parse how boomers are redefining retirement. For this book, the authors surveyed more than 100,000 boomers, exploring facets of retirement — family, financial security, health, housing, leisure, philanthropy, work and happiness."
Today's WFH office
Karina's Bailey is this week's star.
Here's one of Bailey reminding Karina to just breathe and feel the nice fall air!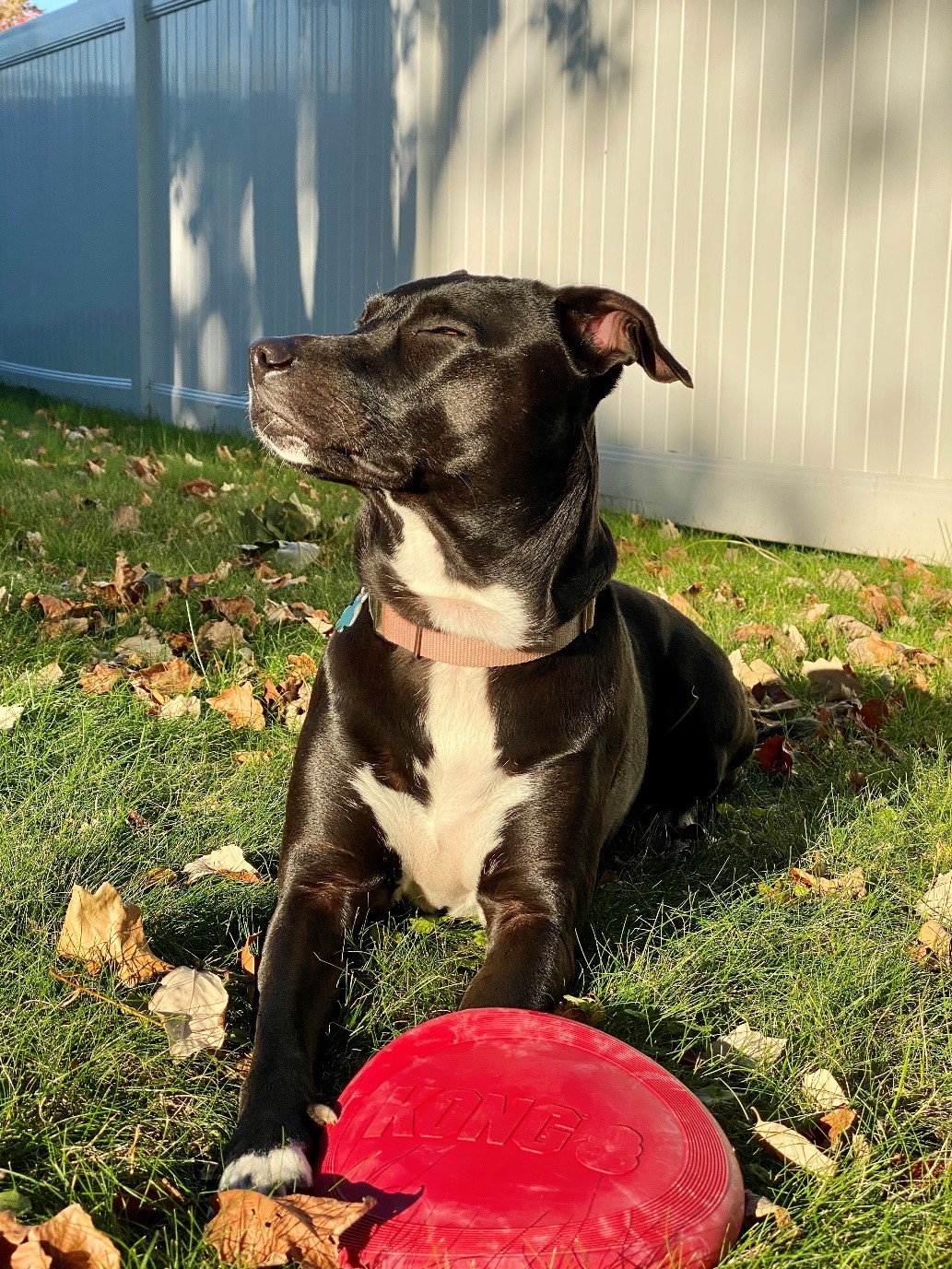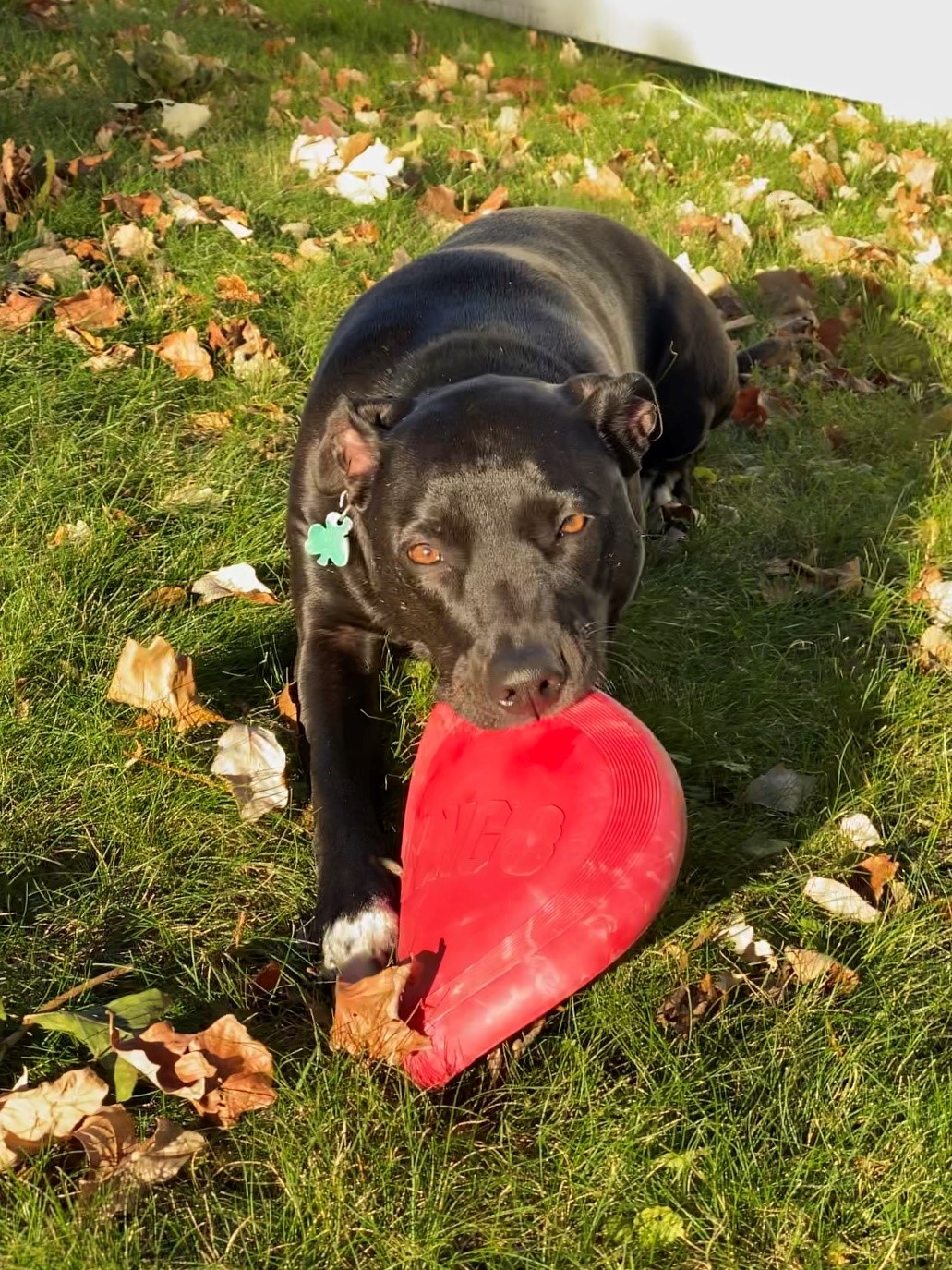 A couple of weeks ago the Advisor Thought Leader Summit held a virtual live cooking session with Iron Chef Marc Forgione. Karina made one of the three pasta dishes. Pesto pasta came out delicious!