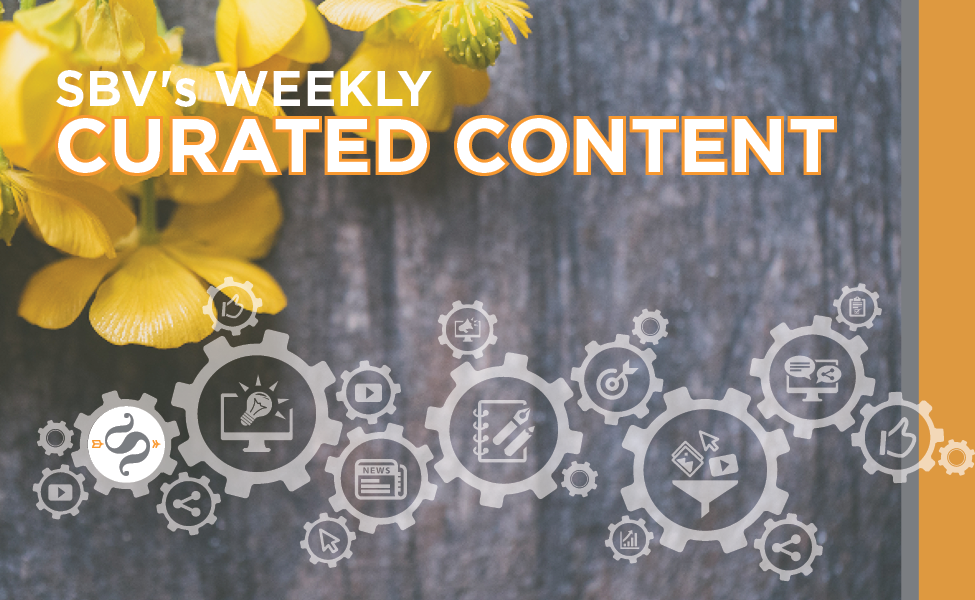 SBV Curated Content | A Weekly Update of Enlightening & Intriguing Information | March 17, 2021

Businesses, Stock Markets & the Economy
One year in four charts (Axios Capital author Felix Salmon)
"The past year of COVID-19 has produced no shortage of spiky charts. Stocks plunged and then promptly rebounded; deaths rose and fell; employment fell and then bounced back to a level about 9 million jobs short of where we were."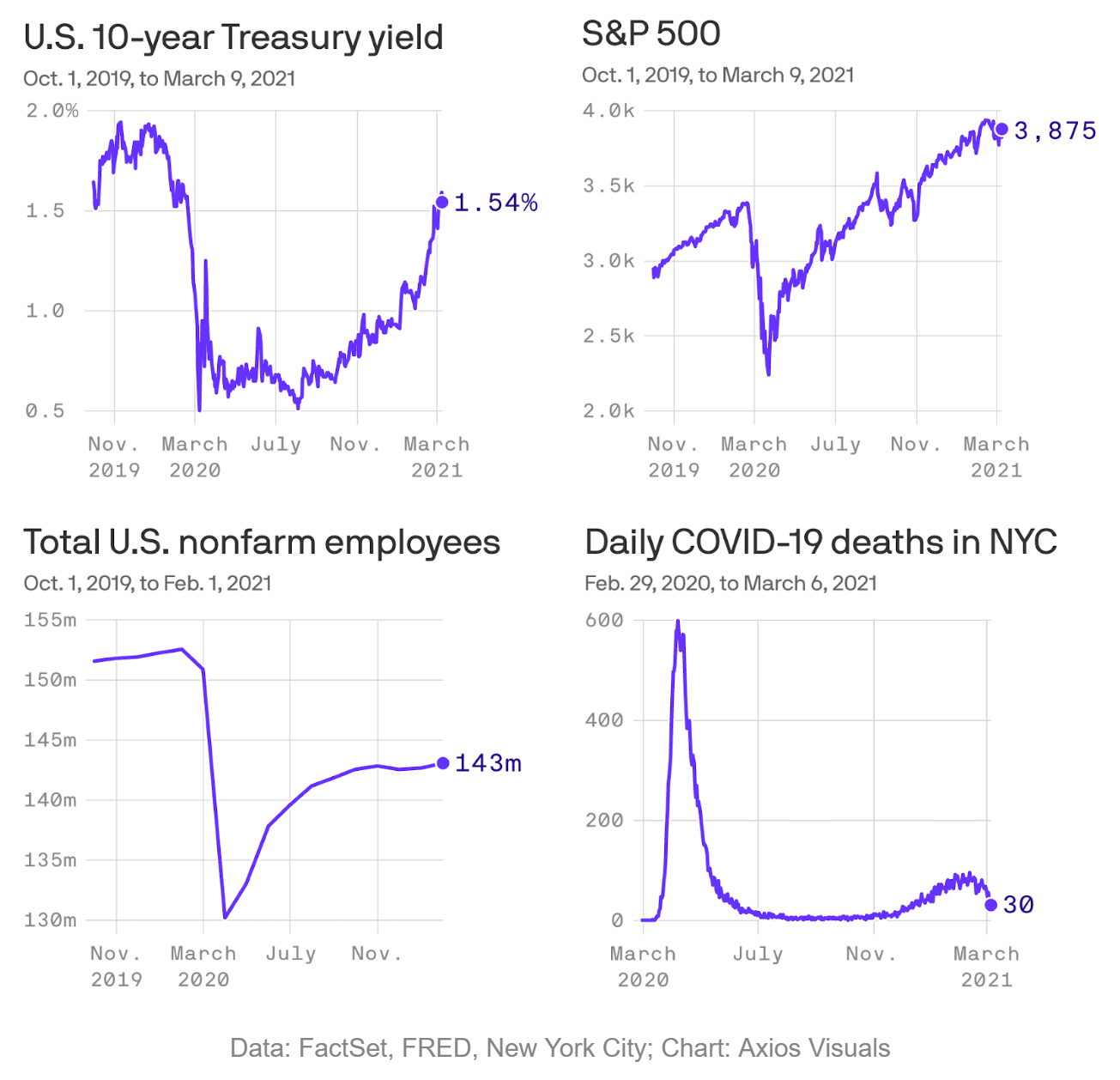 Watch-> Understanding What Drives Bull Markets (Barry Ritholtz)
"I spoke with Tom & Lisa about technology, why Inflation is a not an issue, and why there are grounds for optimism if you have a long-term perspective."
The Simplest Asset to Hedge Against Inflation (Ben Carlson, CFA)
"Most of the time complex problems such as inflation don't require complex solutions. Sometimes the best solution is the simplest one.
For most investors that means stocks and short-duration fixed income can get the job done if inflation becomes a problem."
Tales from the Crypto: How to Think About Bitcoin (Weston Wellington, Dimensional)

Your Finances & other Wealth Management links
F.A.Q. on Stimulus, Unemployment and Tax Rebates (The New York Times)
"President Biden signed the American Rescue Plan on Thursday, enacting a nearly $1.9 trillion pandemic relief package with benefits including another round of stimulus payments, an extension of unemployment benefits and generous tax breaks to low- and moderate-income people.
Here's some of what you need to know, but there are more FAQ's if you visit the site:
The Environment & ESG (Environmental, Social & Governance) Investing
Bill Gates advised against investing in Bitcoin, saying cryptocurrencies damage the environment (businessinsider)
"Cambridge University analysis suggested bitcoin used more energy than Argentina, the BBC reported."
COVID-19 & Your Health
Visualized: Key Events in the COVID-19 Timeline (Visual Capitalist)

Your Physical & Mental Well-being
You are not the person you were before the pandemic (Fast Company)
Have you, too, by bitten by the sourdough bug? I made my first loaf last weekend and it tasted heavenly. The Clever Carrot is a great resource if you want to up your game on all things sourdough. Have fun and share your pics with us.
Alas, this pic is from her blog, not from my baking. Doesn't it look delicious?