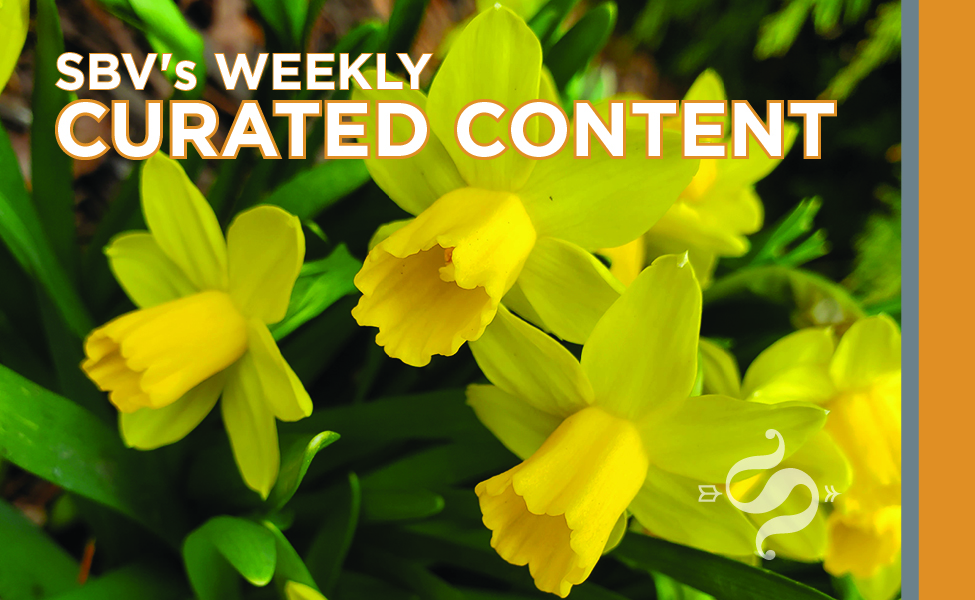 SBV Curated Content | A Weekly Update of Enlightening & Intriguing Information | June 1, 2022
Businesses, Stock Markets & the Economy
Worried About Stocks? Why Long-Term Investing Is Crucial (David Booth, Executive Chairman and Founder, Dimensional) Excerpt follows:
"Imagine it's 25 years ago, 1997:
J.K. Rowling just published the first Harry Potter book.
General Motors is releasing the EV1, an electric car with a range of 60 miles.
The internet is in its infancy, Y2K looms, and everyone is worried about the Russian financial crisis.
A stranger offers to tell you what's going to happen over the course of the next 25 years. Here's the big question: Would you invest in the stock market knowing the following events were going to happen? And could you stay invested?
Asian contagion
Russian default
Tech collapse
9/11
Stocks' "lost decade"
Great Recession
Global pandemic
Second Russian default
With everything I just mentioned, what would you have done? Gotten into the market? Gotten out? Increased your equity holdings? Decreased them?
Well, let's look at what happened.
From January of 1997 to December of 2021, the US stock market returned, on average, 9.8% a year.1"
 In US dollars. S&P 500 Index annual returns 1997–2021. S&P data © 2022 S&P Dow Jones Indices LLC, a division of S&P Global. All rights reserved.
Is a bear market on the horizon? 'Just take a breath,' experts say (Fortune)
The Environment & ESG (Environmental, Social & Governance) Investing
Interested in Solar Panels? Here Is Some Advice. "Buying a solar energy system can be expensive and confusing. Here are some things to think about if you are in the market for solar panels." (The New York Times)
Your Physical & Mental Well-being
The 'Psychic Numbing' of Mass Tragedies "Stressful events can cause us to detach and disengage, experts say, but there are ways to avoid becoming desensitized." (The New York Times)
This Week's Serendipity
The Top Downloaded Apps in 2022 (Visual Capitalist)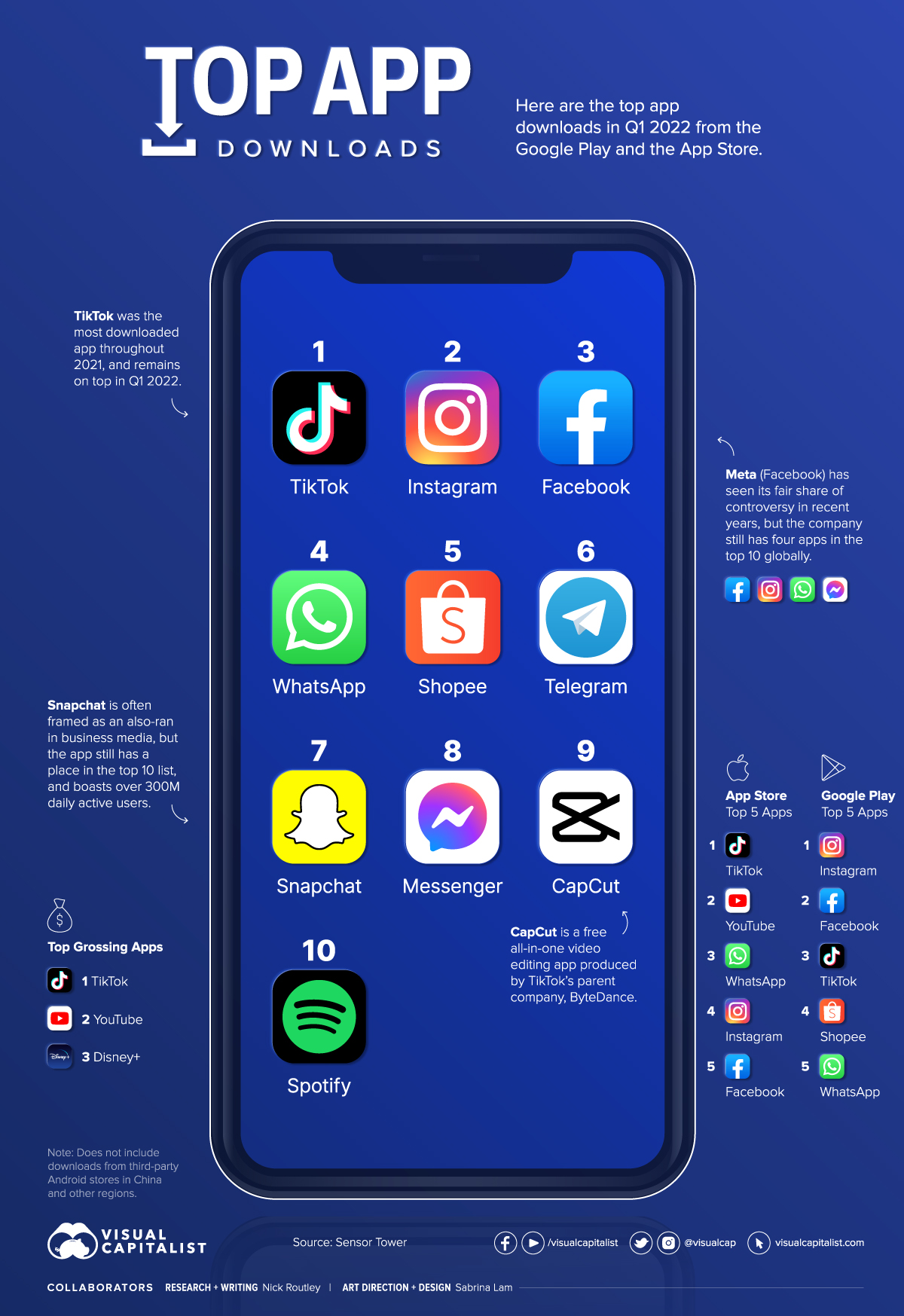 Source:
Visual Capitalist