SBV CURATED CONTENT | A WEEKLY UPDATE OF ENLIGHTENING & INTRIGUING INFORMATION | JANUARY 13, 2021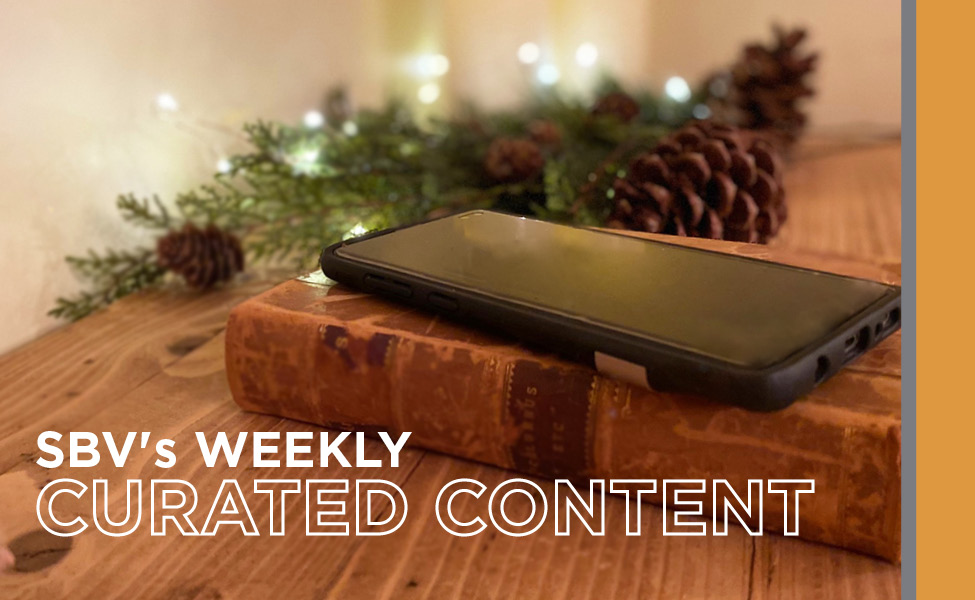 COVID-19 & YOUR HEALTH
Reminder->Sign up here for a Daily Review of Covid-19 Research and Policy
by Doctors on the Frontlines
The best masks to prevent COVID-19. "We've come a long way with masks. You can now buy third-party tested Korean KN94s that nearly match the efficacy of N95s. They are far better than both surgical and cloth masks. This mechanical engineer on YouTube tests many of the available options and makes recommendations based on the results." (Chris Kresser)
YOUR FINANCES & OTHER WEALTH MANAGEMENT LINKS
Our Month-by-Month Guide to Having Your Best Financial Year Ever. "Save more, slash debt, and spend better. Experts break down an easy, month-by-month money plan for 2021 (and beyond!)." (Real Simple)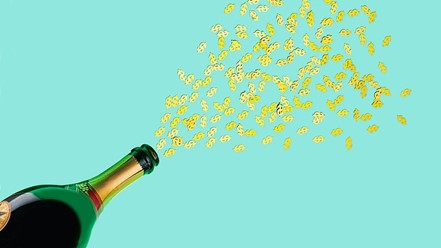 CREDIT: TED + CHELSEA CAVANAUGH
BUSINESSES, STOCK MARKETS & THE ECONOMY
Updating My Favorite Performance Chart For 2020 (A Wealth of Common Sense)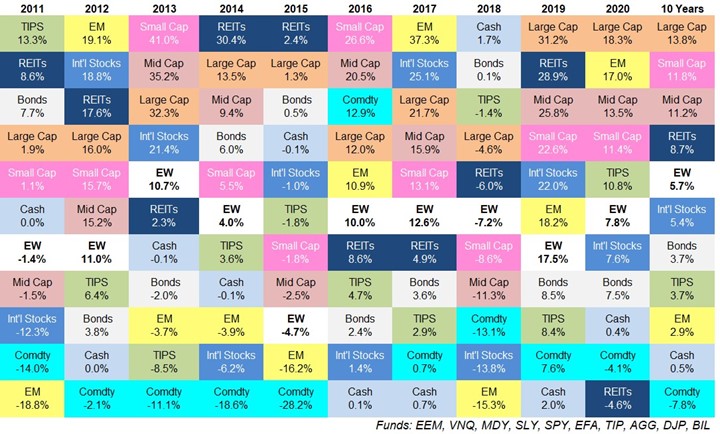 *Reminder: EW = an equal-weighted portfolio of every asset on the quilt
Remember-> "What a difference a year makes. You can always change someone's mind about the markets by simply changing the start and end dates for your return series."
Watch-> What If You Only Invested at Market Peaks? (Barry Ritholtz)
"This is the story of Bob, the world's worst market timer. Follow along on Bob's journey as an investor who had the misfortune of only investing his savings at the peak of the stock market just before a crash. The results may surprise you.
Check out Ben's post that inspired this animation."
THE ENVIRONMENT & ESG (ENVIRONMENTAL, SOCIAL & GOVERNANCE) INVESTING
6 Ways Hydrogen and Fuel Cells Can Help Transition to Clean Energy (Visual Capitalist)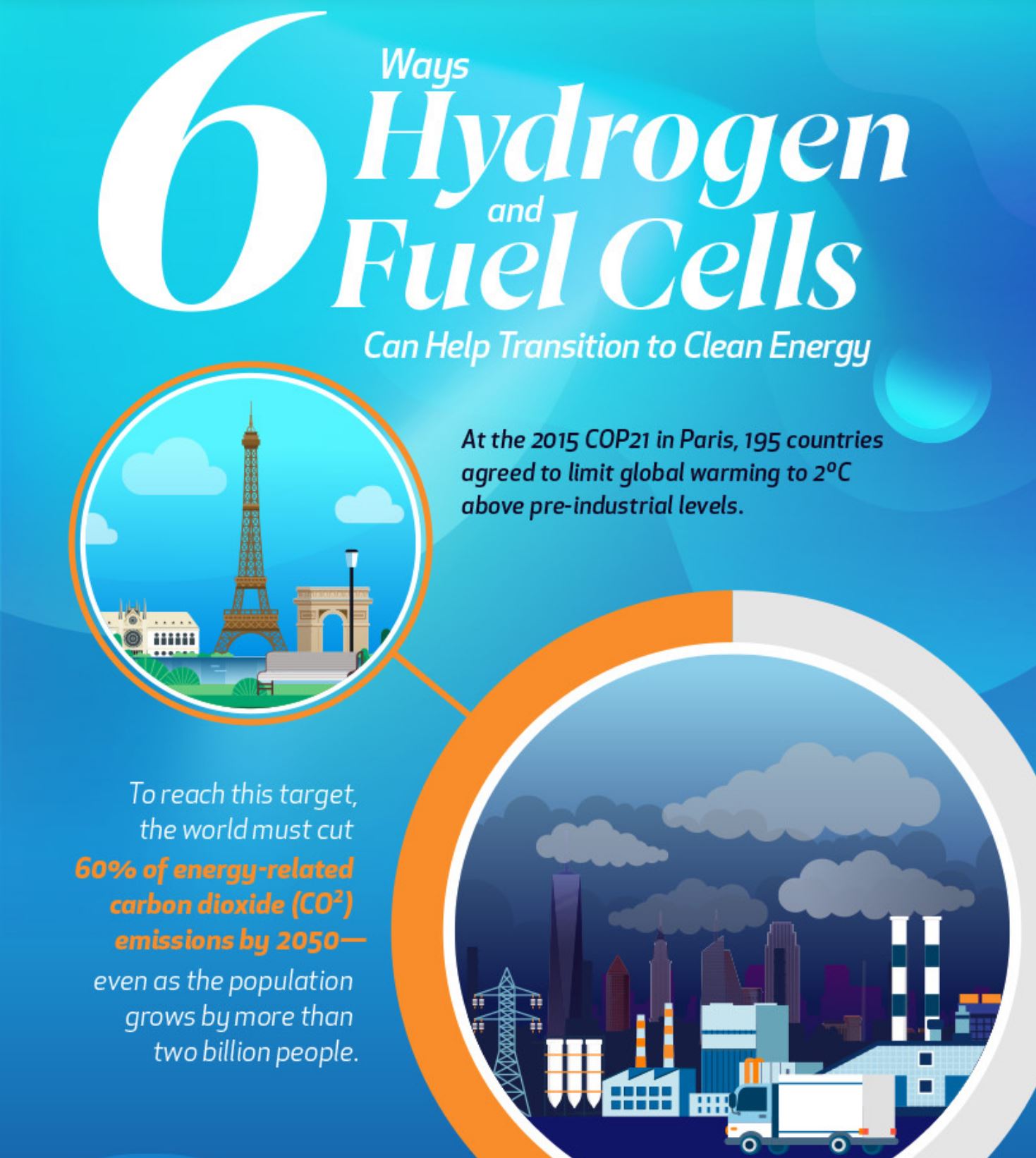 YOUR PHYSICAL & MENTAL WELL-BEING
Are you trying to save money, or lessen the amount of waste you create? Check out the Buy Nothing Project, which creates hyperlocal gifting groups on Facebook. Members can post items they don't want and then select who receives their item. Members can also indicate their interest in receiving any item. This is particularly good for families with children who outgrow clothes and other items. (Investment Writing)
Favorite Books I Read in 2020 (Barry Ritholtz)
THIS WEEK'S SERENDIPITY
The Delaware animal shelter where the Bidens adopted dog Major is throwing an "Indoguration" to help other pups find forever families.