SBV CURATED CONTENT | A WEEKLY UPDATE OF ENLIGHTENING & INTRIGUING INFORMATION | DECEMBER 23, 2020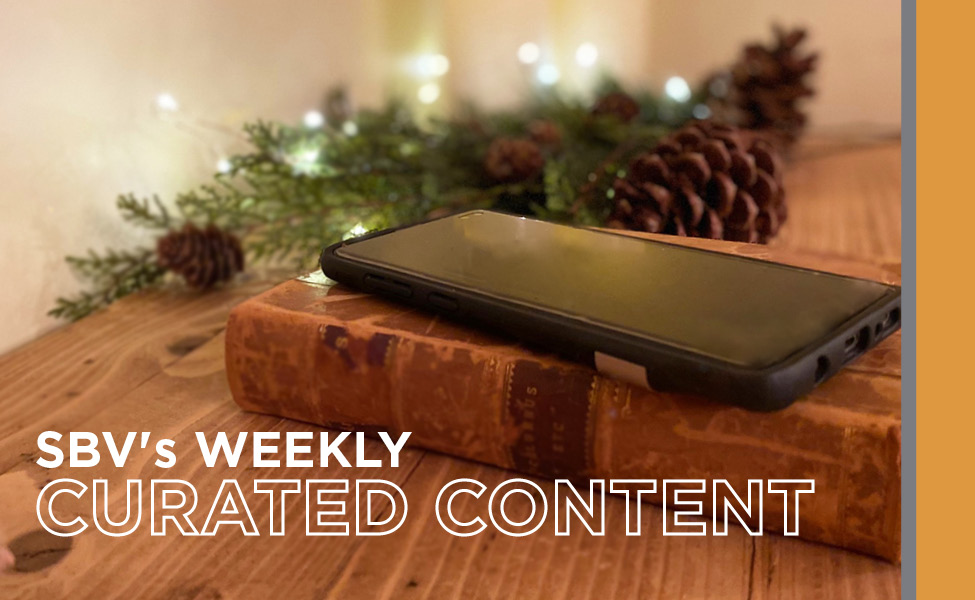 COVID-19 & YOUR HEALTH
V is for vaccine! "Remember these common vaccine myths, arm yourself with the facts." (COVID-19 Update for December 14, 2020 from Dr. Lucy McBride)
More Than 1.1 Million People Have Been Vaccinated: Covid-19 Tracker. "We're following the nine most promising shots around the world." (Bloomberg)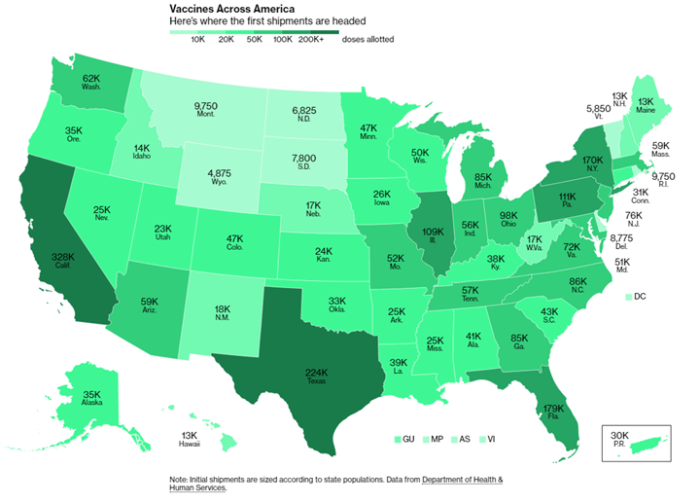 YOUR FINANCES & OTHER WEALTH MANAGEMENT LINKS
The Best Ways to Maximize Your Charitable Donations (Abacus)
How the CARES Act Changed Charitable Giving
Understanding the Standard Deduction
Bundling Charitable Donations
Open a Donor-Advised Fund (DAF)
Gift with a Qualified Charitable Distribution (QCD)
What Can You Donate to Charity?
IRS Releases Form 1040 For 2020 (Spoiler Alert: Still Not A Postcard) (Forbes) "There are several notable changes to the form proposed for the tax year 2020 – the tax return that you'll file in 2021."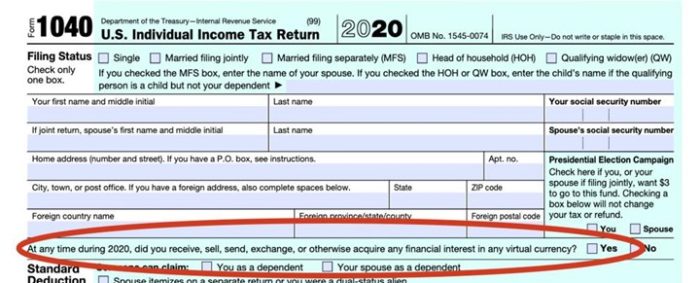 BUSINESSES, STOCK MARKETS & THE ECONOMY
The Year in Review: 2020 in 20 Visualizations (Visual Capitalist)
Graphic #1 ⟩⟩ January 2020
Australian Bushfires
Graphic #2 ⟩⟩ January 2020
Rising Iran–U.S. Tensions
Graphic #3 ⟩⟩ March 2020
The Spread of the "Novel Coronavirus"
Graphic #4 ⟩⟩ March 2020
The Coronavirus Crash
Graphic #5 & 6 ⟩⟩ March 2020
Lockdown Life Begins
Graphic #7 ⟩⟩ April 2020
Historic U.S. Job Losses
Graphic #8 ⟩⟩ April 2020
Stimulus Announced in the U.S.
Graphic #9 ⟩⟩ April 2020
Oil Prices Go Negative
Graphic #10 ⟩⟩ May 2020
Black Lives Matter Protests
Graphic #11 & 12 ⟩⟩ May 2020
The World Works from Home
Graphic #13 ⟩⟩ July 2020
Tesla becomes World's Most Valuable Automaker
Graphic #14 ⟩⟩ July 2020
Big Tech's Dominance
Graphic #15 ⟩⟩ August 2020
Beirut Explosion
Graphic #16 ⟩⟩ August 2020
Shortest Bear Market in History Ends
Graphic #17 ⟩⟩ August 2020
U.S. Wildfire Season
Graphic #18 ⟩⟩ November 2020
The 2020 U.S. Presidential Election
Graphic #19 ⟩⟩ December 2020
COVID-19's Third Wave
Graphic #20 ⟩⟩ December 2020
Global Vaccination Effort Kicks Off
THE ENVIRONMENT & ESG (ENVIRONMENTAL, SOCIAL & GOVERNANCE) INVESTING
Slowing Climate Change With Sewage Treatment for the Skies "Removing carbon from the atmosphere is expensive—but so are a lot of other necessary things." (Bloomberg Green)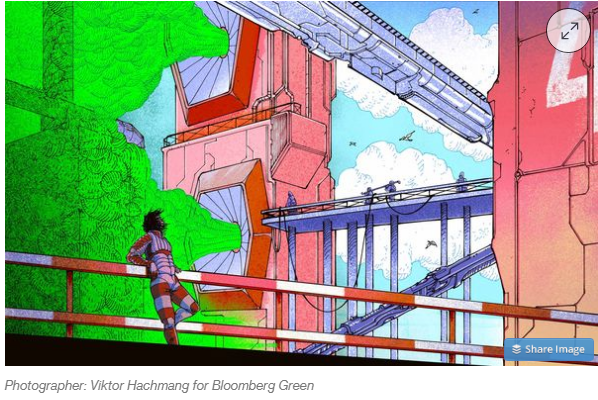 YOUR PHYSICAL & MENTAL WELL-BEING
8 ways to get more done in Microsoft Word with less work "Move stuff around in a jiffy, delete like a pro, minimize distractions, and much more." (Fast Company)
The 20 Phrases That Defined 2020. "We picked up a whole new vocabulary this year — some of it words that have been around forever." (The New York Times)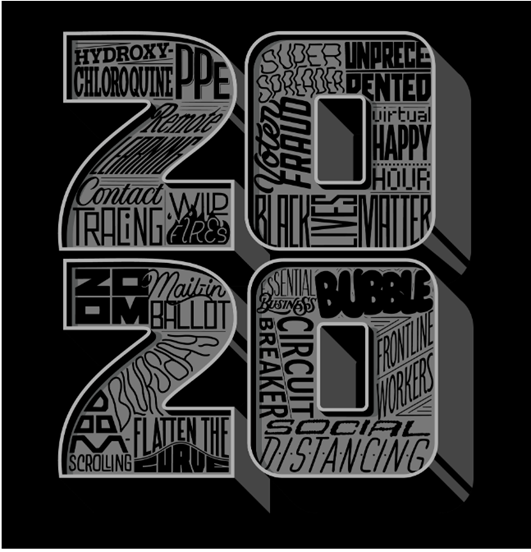 TODAY'S WFH OFFICE (HOLIDAY SPECIAL)
Businessman Pays Overdue Utility Bills for Dozens of Floridians, Again "Mike Esmond knew what it was like to be broke and get his heat cut off in a brutal winter. So, for the second year in a row, he paid residents' overdue utility bills in Gulf Breeze, Fla." (The New York Times)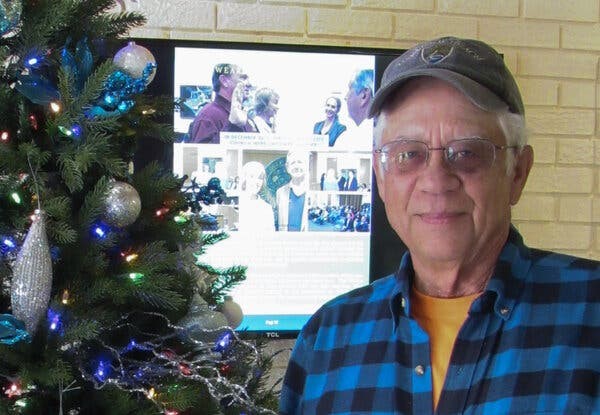 Mike Esmond paid off utility bills for 36 Gulf Breeze residents in 2019 and an additional 114 in 2020.
Credit…Glenda Caudle/Gulf Breeze News