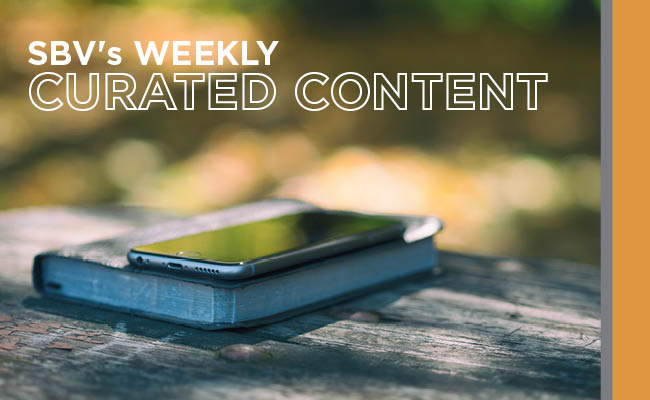 SBV Curated Content | A Weekly Update of Enlightening & Intriguing Information | August 26, 2020

COVID-19 & Your Health
How our brains numb us to covid-19's risks – and what we can do about it. (The Washington Post)
5 Things We Know About Flying Right Now. "As passengers cautiously return to air travel, there are a few issues worth considering — from middle-seat policies to questions about virus transmission on airlines." (The New York Times)
Also: How likely are you to be infected by the coronavirus on a flight? (NewScientist)
To get people to wear masks, try comparing them to seatbelts and helmets. (Bloomberg CityLab)
Seven months later, what we know about Covid-19 — and the pressing questions that remain (STAT)
Your Finances & other Wealth Management links
How to read your paycheck (Abacus)
"For Part 1 of this 3-Part Series for young professionals, let's assess the components of your income – allowances, taxes, retirement, and healthcare."
Expiring vs. permanent skills (Collaborative Fund)
"Expiring skills tend to get more attention. They're more likely to be the cool new thing, and a key driver of an industry's short-term performance. They're what employers value and employees flaunt.
Permanent skills are different. They've been around a long time, which makes them look stale and basic. They can be hard to define and quantify, which gives the impression of fortune-cookie wisdom vs. a hard skill.
But permanent skills compound over time, which gives them quiet importance. When several previous generations have worked on a skill that's directly relevant to you, you have a deep well of relevant examples to study. And when you can spend a lifetime perfecting one skill whose importance never wanes, the payoffs can be ridiculous. Anything that compounds over decades usually is."
Why Work From Home When You Can Work From Barbados, Bermuda or … Estonia?" Several countries with fragile tourist economies have started to offer visas that allow foreign nationals to live and work for a period of at least six months." (The New York Times)
Businesses, Stock Markets & the Economy
The other 94%. (Michael Batnick, CFA)
"So how exactly are stocks doing? On an absolute basis, the median S&P 500 stock is down 3.1% year-to-date, while 56% of them are above their 200-day moving average. Hardly terrible, but not great either. On a relative basis, it's pretty gnarly out there. 64% of the S&P 500 is under performing the index in 2020."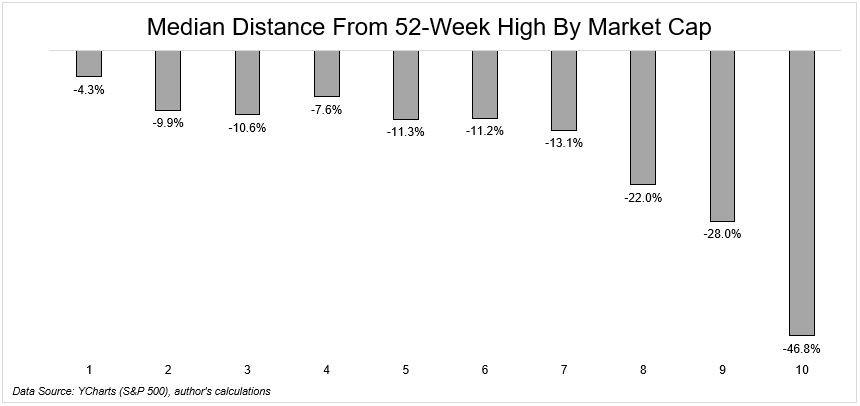 What Happens When Stocks Make New Highs? (Michael Batnick, CFA) 
"Looking out over 1- and 3-month periods, stocks actually do show worse returns on average, after hitting an all-time high versus all other days. So, if you're a short-term trader, then maybe it does make sense to lock in gains, as long as you're using a tax-deferred vehicle. Probably not, but maybe.
If you're not a short-term trader, then you'll see that all-time highs are nothing to fear. Returns are actually higher 6, 12, and 24 months out. This isn't a shocking revelation. Rising prices attracts buyers, it's that simple."

The Environment & ESG (Environmental, Social & Governance) Investing
How do we move around in a zero-carbon world? (GatesNotes)
Also, watch "how to build a better battery"
Your Physical & Mental Well-being
Your Covid Gray Hair? It's Here to Stay. People are dropping the dye and embracing silver beards and roots. (The Wall Street Journal)
Hangover Cure! Hangover Cure Successfully Tested on Drunk Subjects in Finland (Bloomberg)
"The study ran into certain difficulties. Some participants weren't able to consume all the alcohol required and had to be excluded, some had such high tolerance levels that they experienced no hangover symptoms; and some were sidelined because they insisted on topping up the dose by heading for the bar, researcher Markus Metsala told local media."
Your 'Surge Capacity' Is Depleted — It's Why You Feel Awful. Here's how to pull yourself out of despair and live your life. (Medium)
How to navigate difficult converstaions in writing. (grammarlyblog)
Today's WFH co-worker
The sweetest little boy turned one year old! Happy birthday Landon!