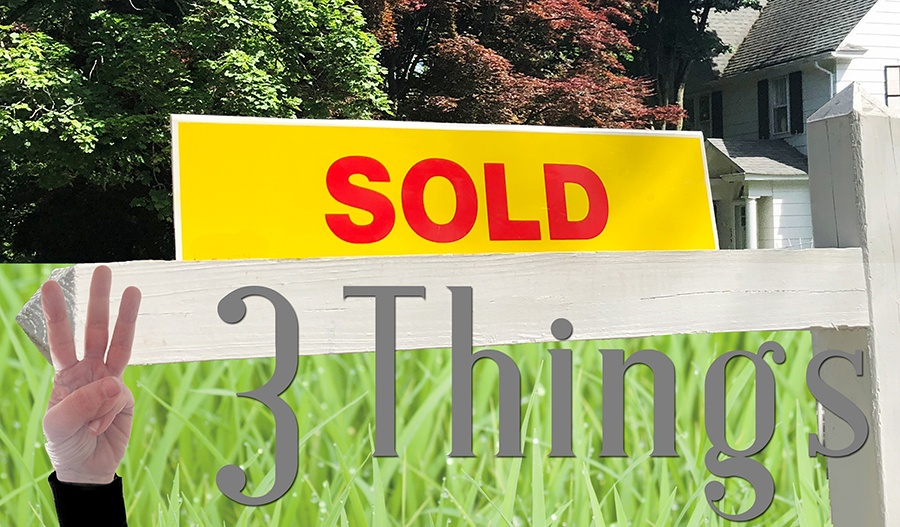 3 Things: Buying & Selling Your Home

Your path to buying a home
In How to Buy a House, Michelle Higgins of the New York Times outlines your path to homeownership, step-by-step. Steps include: Rent vs. Buy, How Much House Can I Afford, Check Your Credit Score, Get Pre-approved for a Mortgage, Line up Cash, Figure Out Where You Want to Live, Making An Offer, and Closing. Don't forget to celebrate when all is done!
Additional Reading: From the Washington Post, The Fed just made life even worse for home buyers
Don't make these mistakes when selling your home
2.   From Investopedia, Selling Your House? Avoid These Mistakes outlines 12 mistakes you might make when selling your home, with good tips on how to avoid them.
Additional Reading: A guide from Trulia, How to Sell Your House Fast
Tips for moving day
3.   From Updater, here are the Top 50 Moving Hacks of All Time
---
SAGE Serendipity:  If you're heading to northern California, you may want to put on your hiking shoes. "After a three-year restoration project, the Mariposa Grove of giant sequoias in Yosemite National Park has reopened, with less asphalt and more concern for the health of the trees."  The New York Times photos in A Renewed View of Some of the World's Oldest Trees will take you there if your feet cannot.