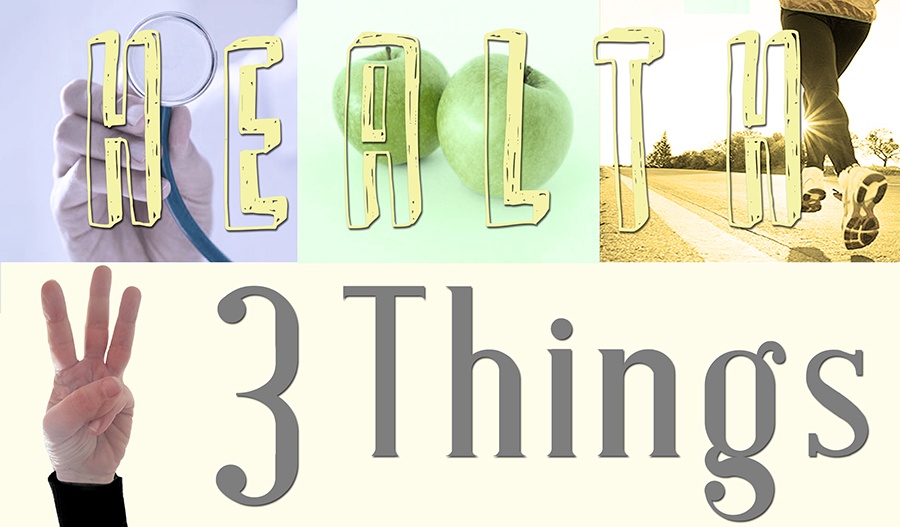 3 Things: All Things Health

Someone who is uniquely positioned as both a physician & financial planner offers advice on health care
In 3 Ways to Stand Up to the Healthcare System & Control Costs, Dr. Carolyn McClanahan, CFP® shares "three ways to effect change in our system, get better care, and control your health care costs." A must read for everyone.
Additional Reading: Any of her previous articles on health care here including "The Lettuce Scare & How to Reduce Future Food Disasters", "How to Make Good Health Care Decisions at the End of Life", and "Rising From The Ashes – A Novel Bipartisan Approach To Health Care Reform."
Pick up the pace!
Simply walking faster could help you live longer, according to a new study described here in Newsweek. "Walking at an average pace was found to cut the risk of death overall by a fifth, while speeding up to a brisk or fast pace was associated with a cut in the risk of death of almost a quarter. The researchers found almost the same results for cutting the risk of death caused by heart disease."
Look forward to your daily commute? Really???
In "Turn your commute into something to look forward to" Chris Plehal with the Headspace app offers a fresh approach to your commute. Let me know if it changes your feelings about your commute.
Additional Reading: Might I Motivate You to Meditate? and More Motivation on Meditation (with cute kitty pic).
Bonus if you're still reading this post:
Heartwarming.
This high school pitcher held off celebrating with his teammates so he could console his childhood friend instead.

(????: @b757fo_jim) pic.twitter.com/tjGqoz2EPU

— Sporting News (@sportingnews) June 11, 2018
---
SAGE Serendipity: Anthony Bourdain, celebrity chef, author,  and TV/travel personality, took his life last week while on location in France. He began his "out of the kitchen" career with this 1999 article for New Yorker Magazine Don't Eat Before Reading This, which is the precursor to his book Kitchen Confidential: Adventures in the Culinary Underbelly. It's the reason restaurants have a hard time serving fish on a Monday.
---