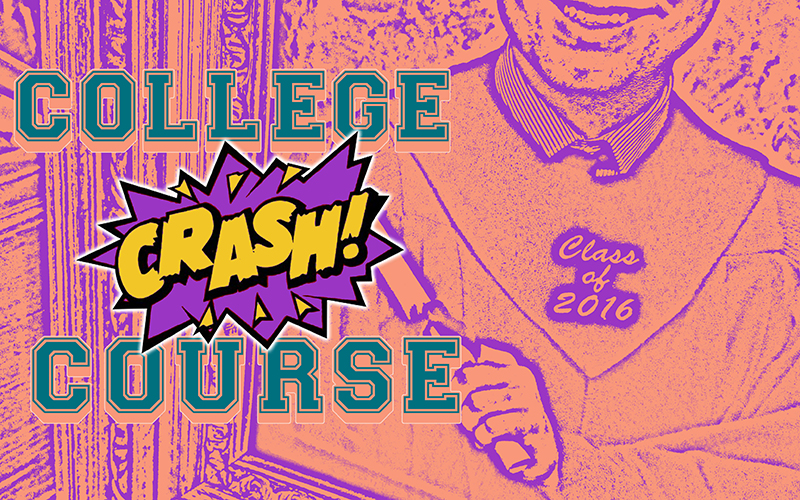 College Admissions Part I: Preparing for the Admissions Journey
Planning for College
It never rains but it pours, or so the saying goes. As it applies to sending our beloved adult children to college, many of us here at SAGEbroadview have been getting deluged lately.
As Sheri described, Dominic flew the coop in 2014. This fall Devon, her youngest son, is entering the University of Hartford's music performance and composition program via The Hartt School. Lynn has also recently completed "the admissions journey" with her daughter Sarah. David's son Zack will be entering Saint Michael's College this fall and Wendy's son Nik (aka, Devon's "Sprechen sie Awesome" band-mate) is preparing to enroll in a theatre program this fall.
Whew! Each of our experiences has been unique, but one thing we all learned fast was that your first crash course in college happens well before you step foot on any campus. As College Solution author, financial journalist and mom Lynn O'Shaughnessy observed in a Wealth Management column (emphasis ours):
"If a student does a poor job of picking schools, it is too late for a do-over. And this can lead to parents and their teenagers making financially disastrous decisions. It happens far too often. In fact, I can't think of any other major purchase where consumers are in such a clueless position."
This may seem harsh, but it rings true. After all, you typically only apply for college once or twice per child, so you hardly have the chance to become an expert at it. Even if you have learned all the ropes, it seems that they are continuously reforming into new knots. And if your prodigy aspires to become a performing artist (like Devon and Nik do), the extra audition requirements only add to your homework.
If you or someone you know is or will be going through the admissions journey, we'd like to equip you with some of our recent insights, augmented by our college funding and financial planning experience. Next week, we will release several blog posts sharing our collective best wisdom on cramming for your own college admission crash coursework. In the meantime, O'Shaughnessy's blog is worth touring, as is SavingforCollege.com. Or just give us a call. We're happy to share our college planning crib notes with you anytime.
---
SAGE Serendipity:  Here is some sobering news on college tuition from The Boston Globe: Student loan debt has tripled to $1.23 trillion — yes, trillion. "Total student loan debt in the United States has tripled over the past decade to a whopping $1.232 trillion. Student debt now accounts for a larger share of household debt than credit card, auto loan, and all other forms of debt, except for mortgages, according to the Federal Reserve Bank of New York."
---