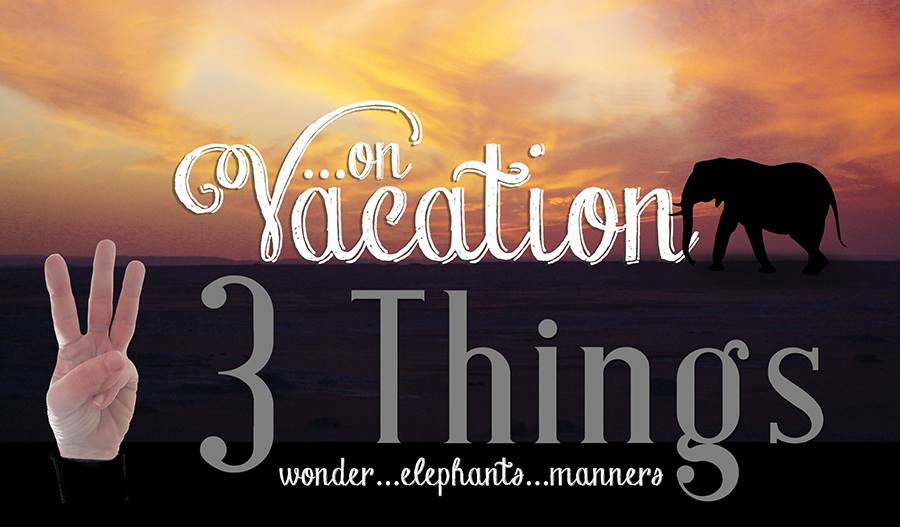 3 Things: Vacation Mode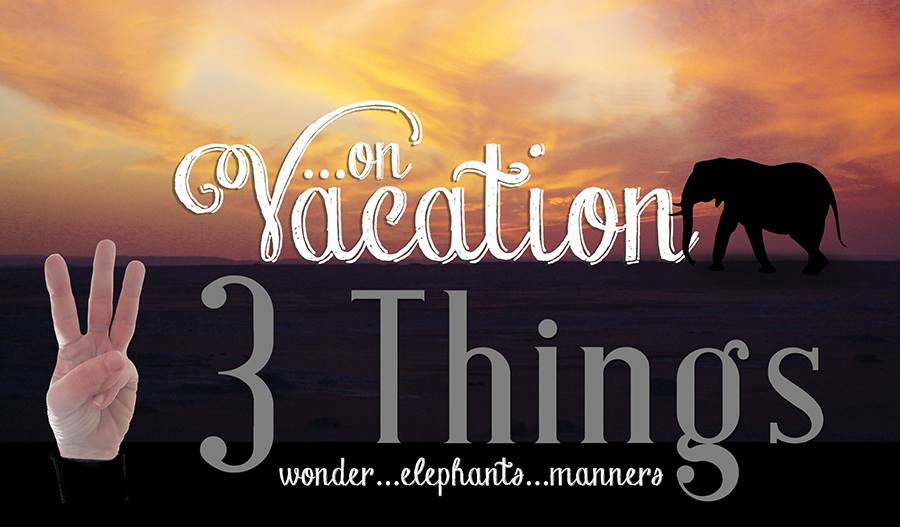 Vacation Mode: The band is back together this week (all four of us are in the same house at the same time!) so I'm taking some vacation days. Here are some interesting, non-financial pieces to enjoy while I'm away.
1. People hearing sounds for the first time reminds us that science can be a wonder
The beauty of science is profoundly real when you see the first expressions of people hearing sounds for the first time. pic.twitter.com/hXDIKLYy4D

— Farbod Saraf (@farbodsaraf) August 13, 2018
2. Protect our elephants
The David Sheldrick Wildlife Trust is a wonderful organization, saving the lives of orphaned elephants and rhinos through their 'Orphans' Project' then ultimately releasing them back into the wild. Last December I fostered elephants for family and friends and we enjoy the monthly emails that update us on their activities and adventures.
Additional Reading: What elephants' unique brain structures suggest about their mental abilities
'Boots on the ground' ???? Long after embarking on their independence, our field teams continue to watch over & protect the orphans & their wild counterparts through our Anti-Poaching initiatives, in partnership with the @kwskenya. Learn more: https://t.co/oLZk08VvkD pic.twitter.com/pLcBkR8veH

— Sheldrick Wildlife (@DSWT) August 13, 2018
3. Instructions for how to introduce yourself at work events
Important Working Lunch instructional slide RE introducing yourself pic.twitter.com/b36mKleVnv

— ally mclean (@allymcleangames) August 9, 2018
Bonus if you're still reading this post
"I appreciate you visiting but you know I'm angry. You ate my porridge, you broke my chair and you slept in my bed.
And yet, somehow, I'm the one being punished. I don't blame you as much as I blame the system, Goldie." pic.twitter.com/fP4vCIo2oI

— SimonNRicketts (@SimonNRicketts) August 8, 2018
---
SAGE Serendipity:  Richard Branson is quoted in this week's The New Yorker — "I believe that, once people have gone to space, they come back with renewed enthusiasm to try and tackle what is happening on this planet."  Virgin Galactic's Rocket Man is a fascinating, in-depth look at pilot Mark Stucky, and what it takes to be a modern day "Chuck Yeager" test pilot.
---