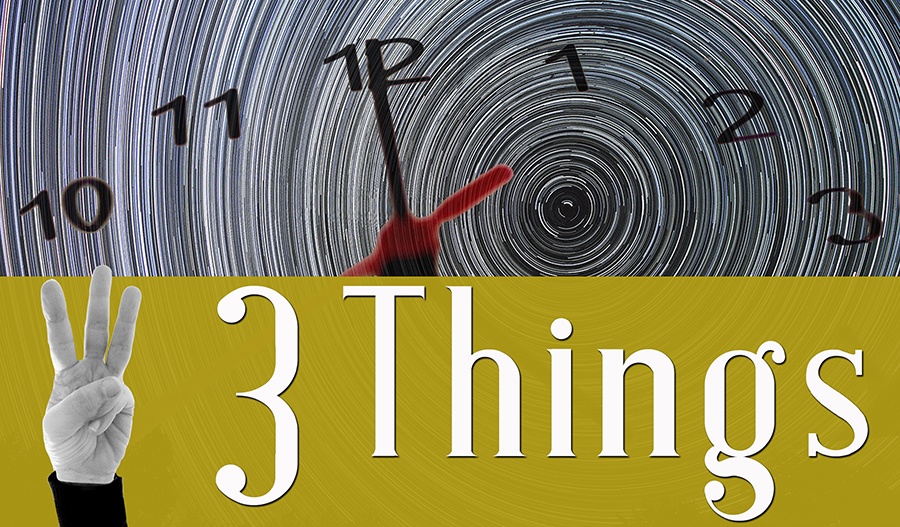 3 Things: Time lapses, 'buy & hold', and are you average?
Three incredible time lapses to watch on past and future trends
1. Trends & Time Lapses (A Wealth of Common Sense, Ben Carlson, 11/11/2018)
Forward-looking population distribution in the U.S.
How stock market valuations have changed by country since 2007
The change in the top 10 countries by GDP every year from 1960 to 2017
'Buy and Hold' (and Rebalance) is still your best bet – here's why 
2. Why You Should Stick With 'Buy and Hold' (Bloomberg, Barry Ritholtz, 11/9/2018)
"Beware of those who claim they have a strategy to capture the upside of market volatility and avoid the downside."
7 areas where you're probably utterly average (and that's OK)
 3.  7 signs you are utterly average (Business Insider, Devon Delfino)
"Whether that's wealth, health, or general happiness, there's comfort in knowing that you actually aren't struggling more than most, and that you are, in fact, average.

However, it can be difficult to tell how you're doing in relation to everyone else when "normal" is edited and distributed through the rose-colored filters of social media.

To help you get a sense for the unedited reality, here are seven areas where you're probably utterly average."
Bonus(es) if you're still reading this post
A list of organizations to donate funds to in order to help those impacted by the wildfires ravaging California can be found at How To Help The Victims Of The California Wildfires (Refinery29, Alexis Reliford, 11/11/2018)
Helping veterans make their next move in civilian life (Grow with Google) Service members can search 'jobs for veterans' on Google and then enter their specific military job codes (MOS, AFSC, NEC, etc.) to see relevant civilian jobs that require similar skills to those used in their military roles. Google also offers a way to identify your business as veteran-owned or led so that customers wanting to support veterans can fund you.
---
SAGE Serendipity: To brine or not to brine. For years we've been cajoled, I'd go as far to say guilted, into brining our Thanksgiving turkey. What a mess when there's so much else to do. This New York Times article The Rise and Fall of Turkey Brining is a welcome relief.
---