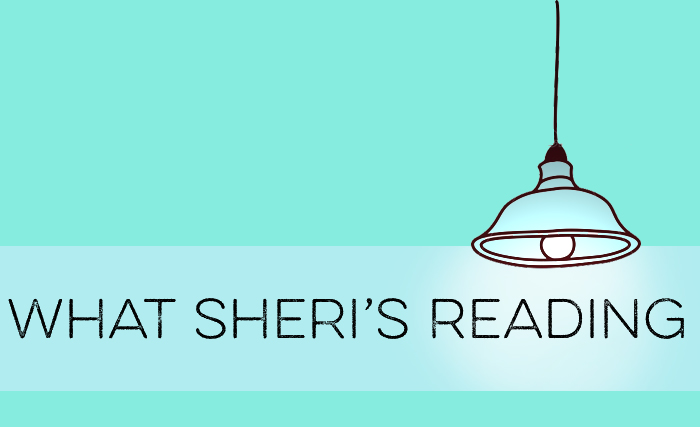 What Sheri's Reading: Special Edition
We briefly interrupt our regularly scheduled programing (Investment Basics Series) for a special edition of "What Sheri's Been Reading." How have you been feeling the past few days?  Hopefully you've ignored the gyrations of the stock markets and kept your eye on the long view but if you have not, you might be feeling a little agitated, anxious, panicky even? Are you wondering if you should be doing anything?  Answer:  As long as you have solid planning in place, the best course of action during times like these is to look away from the constant barrage of media reporting what the markets are doing (up, down, down, up, down, up, up….) and look towards the things that really matter to you – perhaps for you it is your family, friends, pets, work, hobbies, chocolate, a glass of wine?  Today I want to share some great articles with you that will help keep recent happenings in perspective.
 Super short videos illustrating some of the recent market action:
Market 'rebound' pic.twitter.com/ve8pIHyfwH

— Pedro da Costa (@pdacosta) August 25, 2015
EXCLUSIVE: Video footage of today's stock market action. pic.twitter.com/GjsHbDzoXc — Ivan the K ️™ ️ (@IvanTheK) August 25, 2015
Leaving you with a smile:
Newborn gorilla reacting to a cold stethoscope pic.twitter.com/8V2iUaFX5S

— SciencePorn (@SciencePorn) August 24, 2015
---
Sage Serendipity:  After reading an amazing book, it's great  to listen to a  smart interview with the author.  Host Michael Silverblatt has been interviewing authors since 1989 on his show Bookworm, a nationally syndicated radio program from KCRW in Santa Monica.  His library has everyone from Kurt Vonnegut,  Joyce Carol Oates, Umberto Eco, to David Foster Wallace… and new ones keep coming.  Enjoy!
---