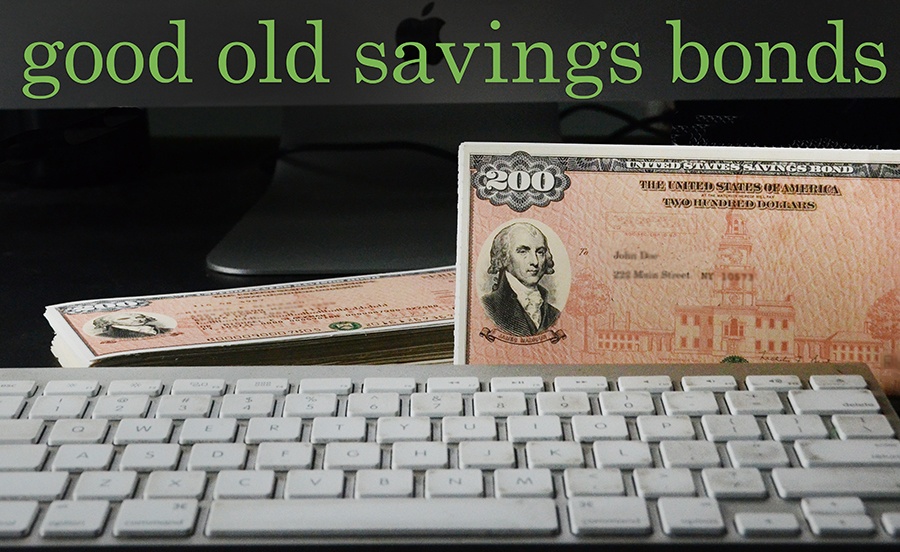 Savings Bond Tips in a Tech-Savvy World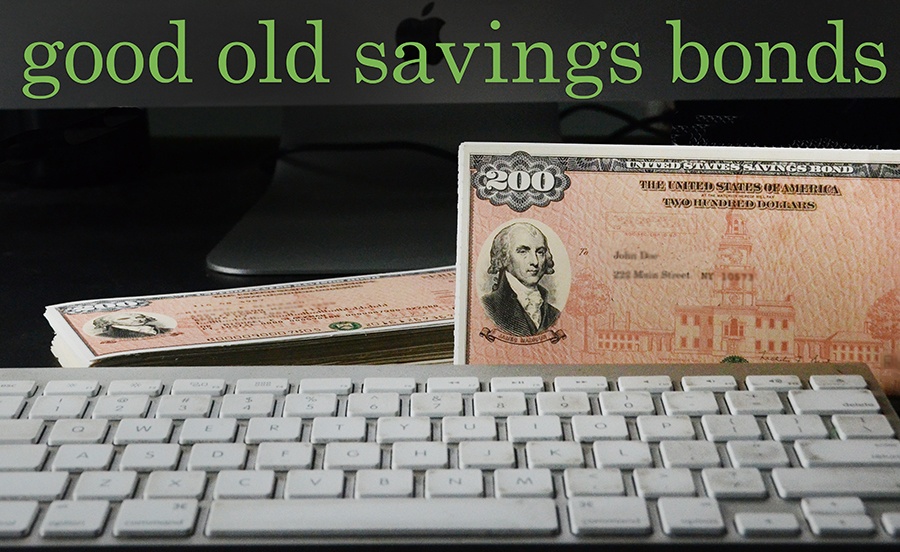 If there's an investment instrument that has withstood the test of time, it's the good, old U.S. savings bond. Since their 1935 debut under "New Deal" President Franklin D. Roosevelt, they've never been known for their get-rich glamour. But to this day, investors still turn to them when appropriate. When do savings bonds still make sense, and what are best practices for managing them these days?
The Enduring U.S. Savings Bond
As of this writing, EE savings bonds are currently yielding a minuscule 0.10% per year – that's a tenth of a penny on the dollar. So why might they continue to appeal?
Low Risk: Their very low returns are accompanied by very low risk. Backed by the full faith of the U.S. government, they're about as dependable as it gets. Unless the Fed goes belly up, you're essentially guaranteed to receive your money back, plus interest (if only a tiny amount).
Low Cost: You can buy a U.S. savings bond for as little as $25. That has long made them appealing gifts to celebrate children's birthdays and similar milestone events, while introducing youngsters to the virtues of saving. Savings bonds can be structured to mature when recipients are older and need money for school or similar new expenses.
Tax-Advantaged: Savings bonds are typically taxed at the federal level, but they are exempt from state and local taxes. If they're used to finance education, they may be partially or fully federally tax-exempt as well. Check out the details here.
Flexible and Familiar: Savings bonds are not only relatively easy to purchase in small increments, they also offer a fair amount of flexibility, whether you want to hold or redeem them. A Series EE savings bond is good for up to 30 years, with its redemption value growing each year until then. If you hold it for at least 5 years, you won't be penalized any interest accrued when you redeem it. Even if you redeem it before 5 years is up, you will lose only the last three months of interest the bond had accrued.
Traditional Savings Bonds Meet Today's Technology
Especially as your savings and investments grow, ultra-low-yield savings bonds may not be the investment of choice for significant swaths of your money. Still, you may find yourself with stacks of them you received as gifts, purchased years ago, or are managing on behalf of an aging family member. What then?
Often, old bonds can be lost or forgotten, and never cashed in. That's too bad, because money is money. Today, there are online tools that can help you purchase, track and store savings bonds more efficiently.
The Treasury Direct Online Calculator: The Treasury Direct online calculator is a way to create an inventory of all your bonds. You simply enter the type of bond, denomination, serial number, and issue date. The calculator then will determine the next accrual of interest, final maturity, interest received, rate, and value. This is an easy way to add all your bonds to one list and easily view the value of each bond, as of today's date. You can also save the online inventory to open later through the Treasury Direct's website.
Savings Bond Wizard: The Savings Bond Wizard is an application you can install on your computer from the Treasury Direct website. The app basically does the same thing as the Treasury Direct Online Calculator, with some added features. It allows you to sort your list by the different fields, such as by maturity, issue date, amount, rate, etc. Then you can export your list to Excel and manage it further there.
Treasury Direct SmartExchange Conversion: It's no longer possible to purchase paper bonds (E bonds), but what about those old ones you may have lying around? SmartExchange allows you to take your paper bonds and convert them to electronic bonds, which you can then better manage in an online account. To get started, open a Treasury Direct account using this link, and follow the guidance there.
What other questions can we answer for you about savings bonds and other popular investment vehicles? Let us know!
---
SAGE Serendipity: It is our pleasure to keep providing you with reading suggestions. This week we share from GatesNotes.com, the blog of Bill Gates, his Summer Reading 2017 book list where he writes reviews of each book he recommends. Gates is having an Oprah effect when his book choices are announced. You can also peruse his past reading choices, which are mostly non-fiction. I just started reading The Better Angels of Our Nature by Steven Pinker. Enjoy!
---