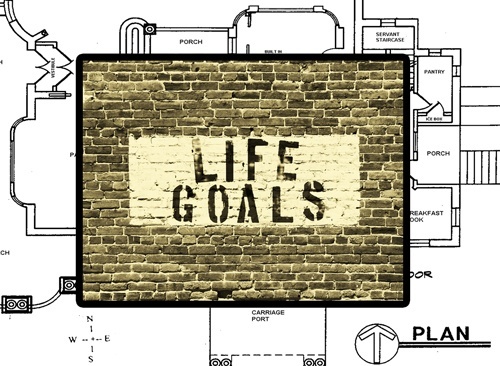 Managing Held-Away Retirement Plans and Annuity Accounts: Part I

Part I: Building Blocks for Your Life's Goals

Building your dream home involves countless moving parts: architectural blueprints, plumbing and electric, interior design, landscaping, city permits and more. Few would face such a daunting task without an experienced general contractor to ensure that each piece has been individually addressed as well as properly fitted into the whole.

And yet, when it comes to their money, most families wind up with a hodge-podge of assets, holdings, accounts and paperwork, with no solid sense of how each and every piece is contributing to the whole – or even what that whole is. Most families could use a financial "general contractor" to organize the building blocks in their lives.

Held-Away Assets: Often the Largest Building Blocks for Your Life's Goals
What is a held-away asset? You may have engaged an advisor to plan, construct and manage your primary investment portfolio at a name brand custodian. But what about those "other" accounts – the retirement plans from your current and former employers and those forgotten annuities that live outside of your managed portfolio? These held-away assets are often your largest holdings, yet end up in multiple accounts across multiple platforms, where they may be overlooked and under-attended. This puts them at risk for falling short of their highest potential.

We hate it when that happens to people's money. One way to avoid your held-aways from becoming castaways is to seek an advisor who has an investment management process that includes monitoring, reporting and advising on these sorts of assets as an integral part of your client relationship with them. We believe this offers a number of benefits for you and your family.
Improved Understanding – You can more readily view your whole wealth so you can make informed, confident decisions across various components.
Coordinated Advice – Your advisor likewise can take in the parts and the whole, so he or she can help you best position each piece to serve your total household needs.
Efficient Planning – Missing pieces as well as unnecessary overlap become easier to identify and address. It also becomes easier to maximize tax efficiency among your accounts.
Smoother Wealth Transferr – Widows, widowers and other beneficiaries can experience less stress (during an already-stressful time) if assets are organized and readily identifiable for them.
The Take-Away
Planning for your held-away assets in concert with your primary investment portfolio helps improve on the key connections between your money and your life.
In next week's post, we'll explore more of the advantages of moving from a hodge-podge to a harmonious approach to managing your household wealth, wherever it may be held.
---
Sage Serendipity: It helps to have a financial professional by your side. But can you tell the difference between a financial pro and a faux at first glance? This fun CFP Board video suggests, maybe not so much.
---