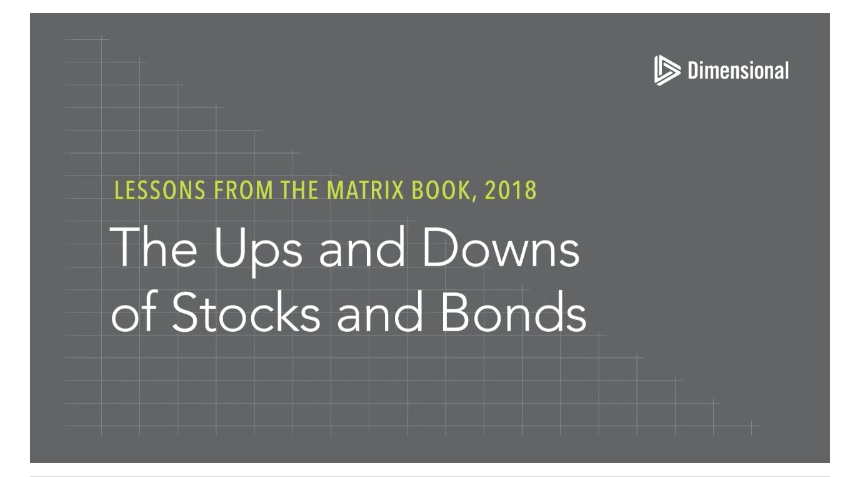 Let's Tell a Story: Why Invest in Stocks and Bonds?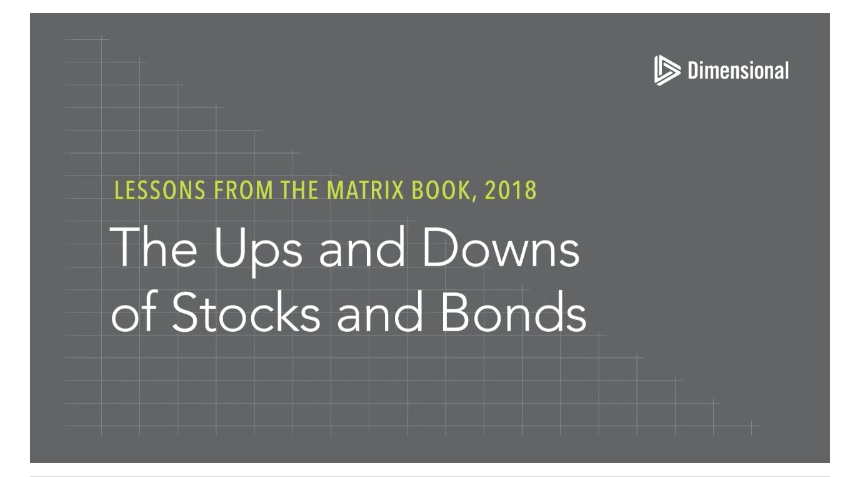 The Ups and Downs of Stocks and Bonds
In our recent post, "What's Up with Inflation?" we introduced a trio of videos Dimensional Fund Advisors has shared. They help bring its Matrix Book numbers to life for those who might not want to pore through pages and pages of data by themselves.
Once you know what to make of all that data, it has quite a story to tell, especially when it comes to putting current events in historical context. For example, why are we always going on about how important it is to maintain a consistent mix of stocks and bonds in your portfolio? This is known as "asset allocation." If we told you more here, we'd spoil the perfectly good story found in today's video, "The Ups and Downs of Stocks and Bonds."
Check it out for yourself. Then, stay tuned for our upcoming post, in which we'll build on today's evidence-based tale by taking it global.
Click on the image below to start the video.
SAGE Serendipity: Since 2010 Bill Gates has been mentioning books on his blog. Like Oprah, the book sales spike when they get his blessing. Looking for a recommended read? Quartz.com has put together a list: All the books Bill Gates has recommended over the last eight years.