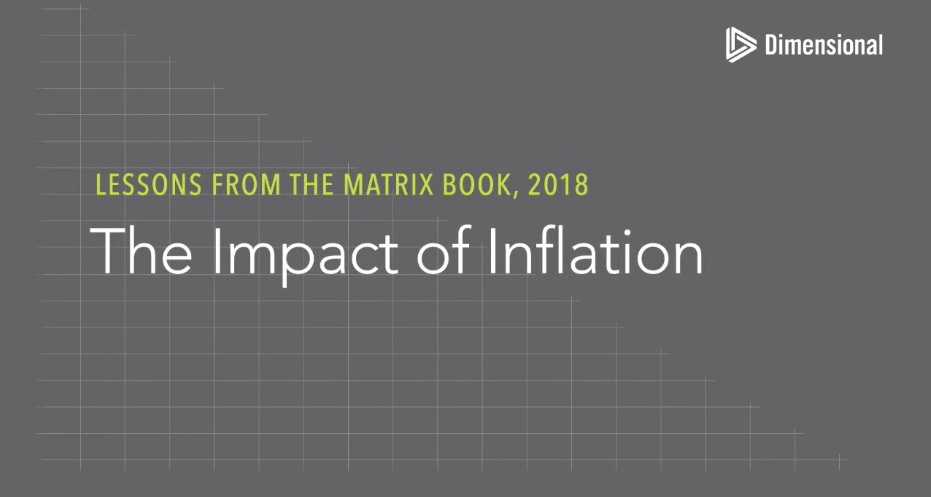 Let's Tell a Story: What's Up with Inflation?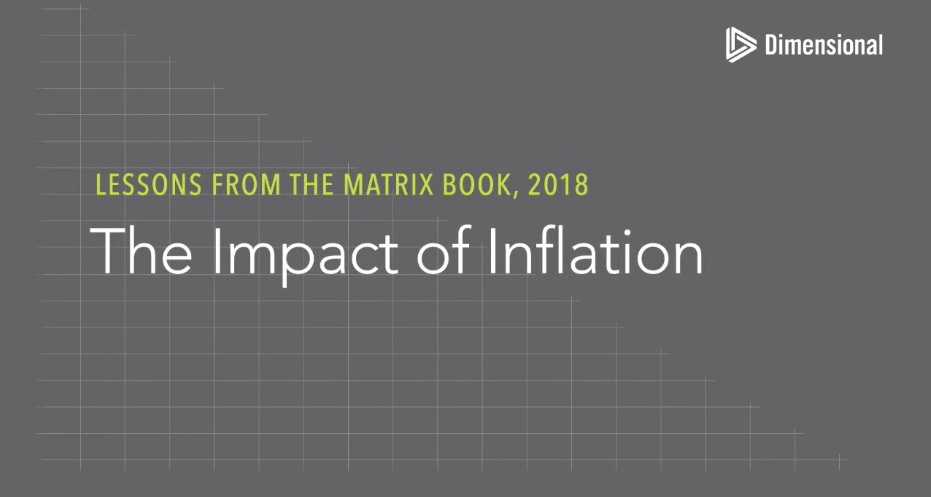 What's Up with Inflation?
Once upon a time (in 1982), Dimensional Fund Advisors began publishing its annual "Matrix Book," now its longest-running publication. It's jam-packed pages of market returns data stretching back to 1926 may seem daunting at first. But, oh, the stories these numbers can tell … which they do in a trio of quick-take videos Dimensional released along with this year's edition.
Take, for example, the story of inflation. While inflation has been a hot topic lately, if you take it in historical context, a bigger, clearer tale quickly emerges. Comparing the long-term growth of the S&P 500 versus Treasury bills versus inflation since 1926, it becomes easy to see why we invest in capital markets to begin with: to offset inflationary damage done to our wealth over time.
See for yourself by checking out today's Matrix Book story, "The Impact of Inflation." If you'd like to explore the subject further, we've got plenty of inflation-related posts of our own to share.
Click on image below to start the video.
---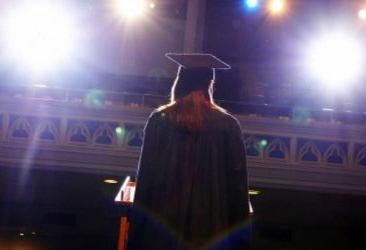 SAGE Serendipity:   Stacey Vanek Smith and Cardiff Garcia who host the NPR economic podcast, The Indicator – Take On The Commencement Speech: "Since no college invited Stacey and Cardiff to give a commencement speech, they're taking to the podcast to offer their own brand of evidence-based wisdom for new college grads." Supporting the concept that there's a website for everything – here is a link to who's who of the 2018 commencement speeches, and links to most of them:  Commencement Graduation Speakers List – this list includes Oprah, Tim Cook, David Brooks, Michael Keaton, Justin Trudeau. One more… a list of past speeches that are fantastic,  classic inspirational listens from Inc.com. 
---