DIMENSIONAL'S QUARTERLY & TOTAL YEAR MARKET REVIEW (Q4 2020 & TY 2020)
DIMENSIONAL'S QUARTERLY MARKET REVIEW (Q4 2020 & TY 2020)
It's a wrap. 2020 market performance numbers are now available for the fourth quarter and the total year.
Today, we share Dimensional Fund Advisor's latest Quarterly Market Review, along with its 2020 Annual Market Review.
"The year 2020 proved to be one of the most tumultuous in modern history, marked by a number of developments that were historically unprecedented. But the year also demonstrated the resilience of people, institutions, and financial markets."
More here from Dimensional about a year we are unlikely to ever forget: Market Review 2020: Looking Back on an Unprecedented Year
Here's a striking image to whet your reading appetite: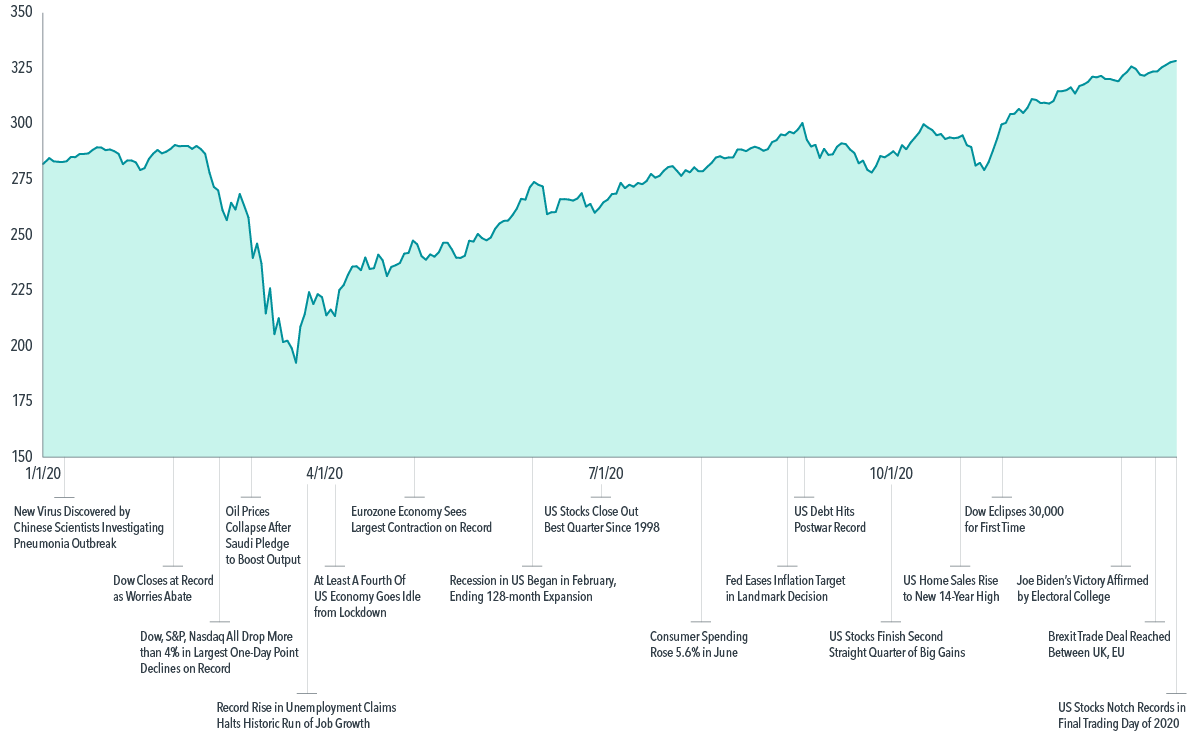 MSCI All Country World Index with selected headlines from 2020
In US dollars, net dividends. MSCI data © MSCI 2021, all rights reserved. Indices are not available for direct investment. Index returns are not representative of actual portfolios and do not reflect costs and fees associated with an actual investment.
VIEW PDF: Quarterly Market Review (QMR) – Q4 2020
VIEW PDF: Annual Market Review (AMR) – TY 2020