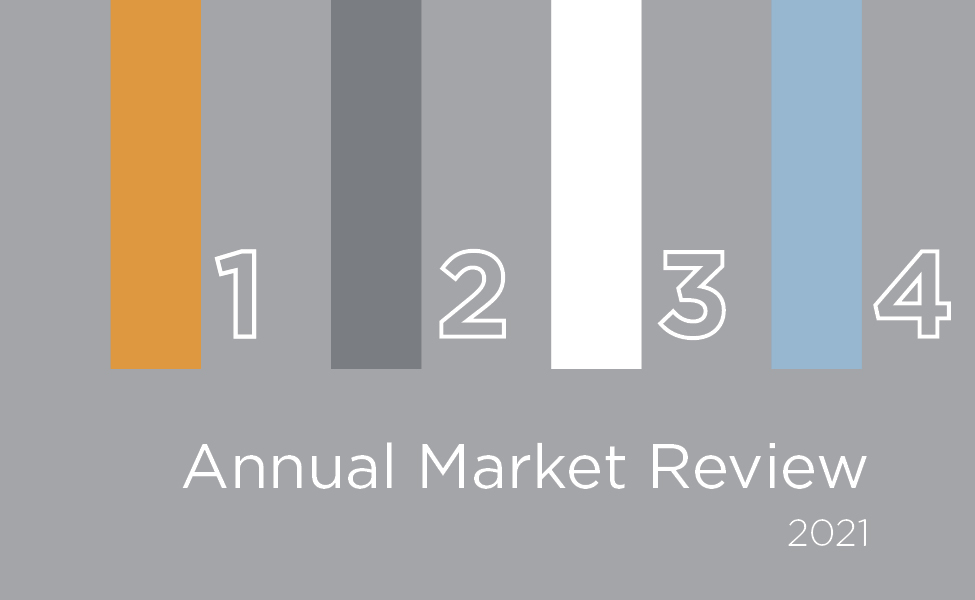 DIMENSIONAL'S MARKET REVIEW (Q4 2021 & TY 2021)
DIMENSIONAL'S MARKET REVIEW (Q4 2021 & TY 2021)
It's a wrap! 2021 market performance numbers are now available for the fourth quarter and the total year.
Today, we share Dimensional Fund Advisor's latest Quarterly Market Review, along with their 2021 Annual Market Review.
"KEY TAKEAWAYS
Stock markets continued to climb higher in 2021, with the S&P 500 hitting a series of all-time closing highs and ending the year near a record.
While COVID-19 continued to dominate headlines, concerns also focused on inflation and its potential impact.
Investors saw volatility in areas ranging from cryptocurrencies to so-called meme stocks, highlighting the importance of long-term planning and flexibility in a fast-moving market.
It was a year of uncertainty and anticipation, of hopes for a return to a degree of normalcy following the onset of the COVID-19 pandemic in 2020. And it was a year that showed, again, the difficulty of making investment decisions based on predictions of where markets will go—as well as the enduring benefits of diversification and flexibility."
More here from Dimensional about another year we are unlikely to ever forget:
Market Review 2021: A Recovery Amid Challenges
Here's a striking image to whet your reading appetite (click on the image to see it larger):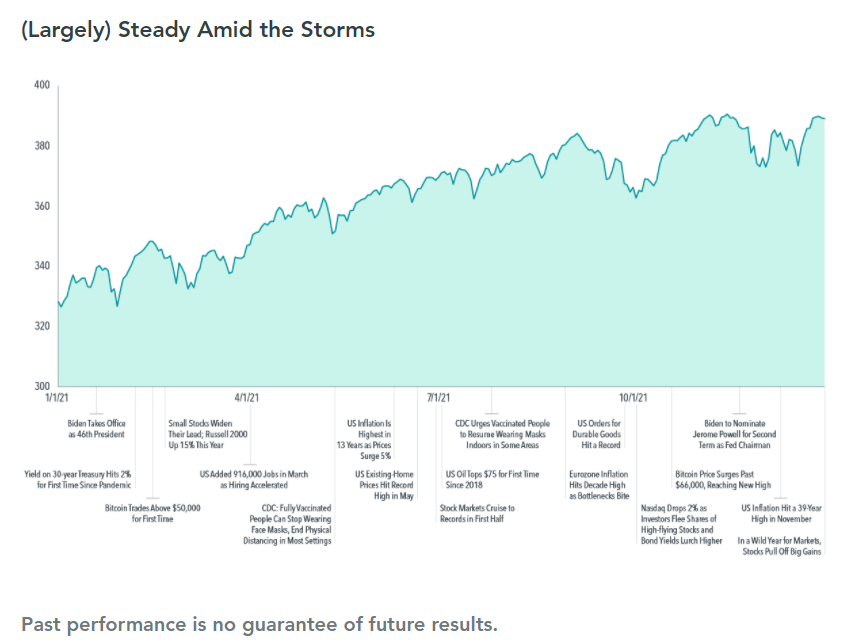 Source: Dimensional. In USD. MSCI All Country World Index, net dividends. MSCI data © MSCI 2022, all rights reserved. Indices are not available for direct investment. Index returns are not representative of actual portfolios and do not reflect costs and fees associated with an actual investment. Headlines are sourced from various publicly available news outlets and are provided for context, not to explain the market's behavior.
View PDF: Quarterly Market Review (QMR) – Q4 2021
View PDF: Annual Market Review – 2021