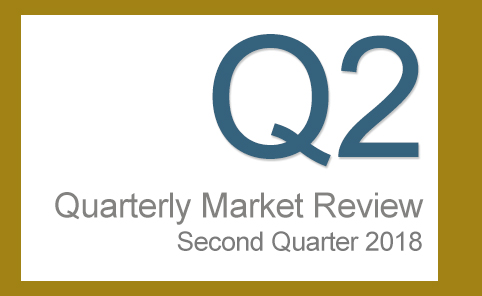 Dimensional's Quarterly Market Review (Q2 2018)
What's your favorite mixed nut?
In a bowl of mixed nuts, which flavor do you favor? For the record, I'm a sucker for the cashews.
It's fine to pick out your treat preferences. In the market, you're best off skipping the picking, and sticking instead with an appropriately balanced mixed bag. This quarter's up-and-down returns continue to show us why.
Whether we view the market by quarter, year or more, we'll always see winners and losers among sources of expected returns. And we'll continuously see those roles shifting. Despite our most thoughtful, evidence-based plans, the markets can surprise us for years. It's this same "risk of the unknown" that is ultimately expected to shape your end returns – for better or worse.
Which brings me to a key message from this quarter's review: Your investment experience may be an easy or difficult journey. Market risks may play for or against you. But what we really care about is the outcome. As slide #16 shares: "An outcome – either positive or negative – is the result of how you respond to an event, not just the result of the event itself."
So pick an event you're worried or wondering about. How will you respond to it? All evidence suggests that having a well-built plan to guide your reactions – and sticking to that plan through thick and thin – remains the most dependable course toward your personal financial goals. While success is still not guaranteed, anything else can drive you nuts.
OPEN PDF: Dimensional's Quarterly Review, Q2, 2018
---
SAGE Serendipity:  What has Apple been up to? An article in theverge.com says they are developing ways that their AirPod Bluetooth headphones, along with a new iOS, could help people with hearing loss (or a normal hearing person in a noisy situation) "augment hearing in loud or distracting situations." To see how a developer at Johns Hopkins university used his mom as a test subject for this technology, read Quartz.com's AirPods could revolutionize what it means to be hard of hearing.