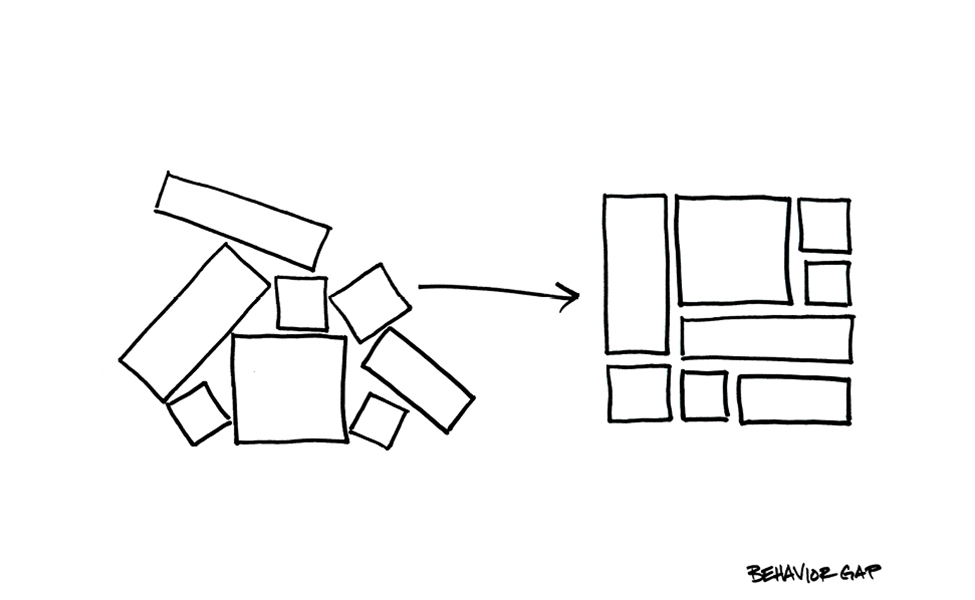 Building Blocks – Investment Policy Statement (IPS)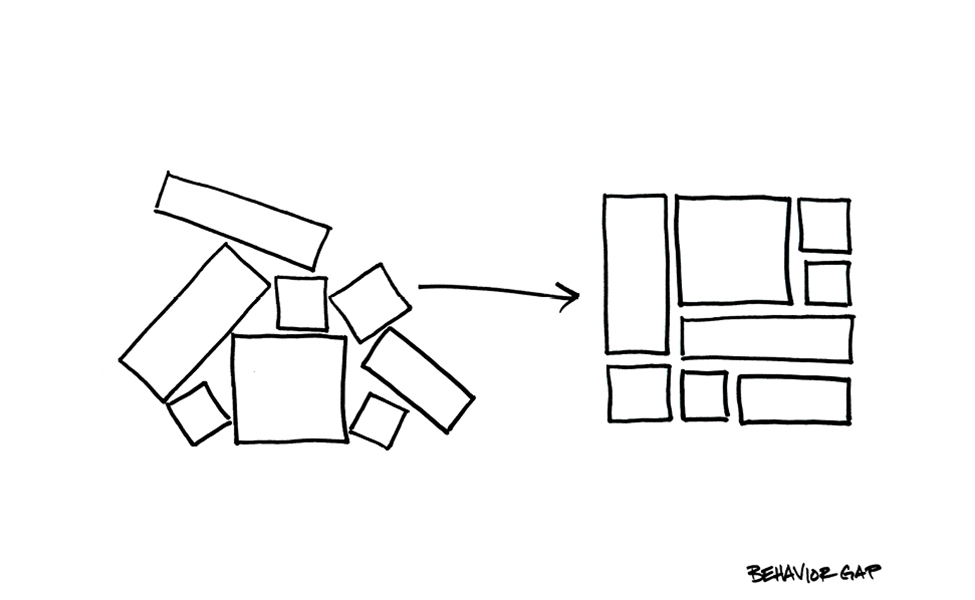 WHAT is an Investment Policy Statement, or IPS?
Your Investment Policy Statement (IPS) is a written agreement, signed by you and your advisor when it is created, as well as whenever it is updated. It should include descriptions of the factors influencing your investment experience, such as:
Designing your portfolio

You & your financial situation – You and your family's goals & timeframes. Are you adding to the portfolio, or taking distributions? Are your circumstances likely to change in the next few years?
Investor "personality" – Your risk tolerance and risk capacity.
Investment approach – Your target asset allocation. Will asset location be used?

Implementing & monitoring your portfolio

Implementing
Reporting
Monitoring & Rebalancing – When, and how?
Reviewing the IPS

Guidelines for how you and your advisor will review and revise your IPS to keep it current.
WHY you need an IPS
When markets become especially volatile, it is tempting to second-guess your well-reasoned plans. An IPS can serve as a reliable touchstone during these risky times, when your human emotions may otherwise overtake your financial resolve.
On a more practical front, your IPS also comes in handy when you, your family members, or others involved in your financial affairs may forget the details of your personalized investment strategy. Having details laid out in plain view can come also be helpful if the primary investor in a family is incapacitated and a spouse or other family member must take over the decision-making. With an IPS to reference, he or she can resolve questions that might otherwise be difficult to answer.
In short, it's wise to have a written Investment Policy Statement. So, come what may, everyone can act in synchronized concert toward the same goals: yours.