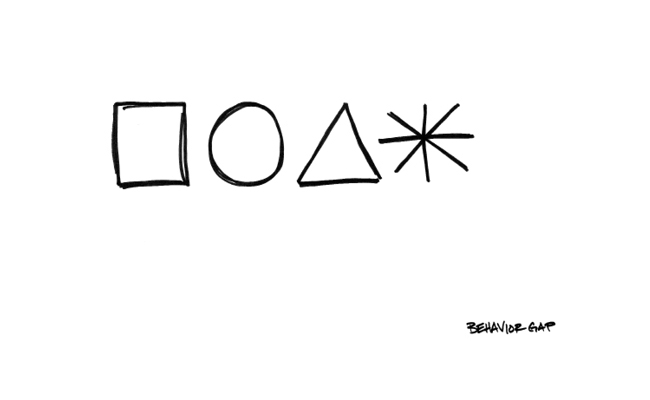 Building Blocks – Asset Classes

WHAT ARE ASSET CLASSES AND WHY DO THEY MATTER TO YOU AS AN INVESTOR?
Asset classes are categories (classes) by which we organize individual securities (assets) that share significant factors.
There are broad classes for stocks (equities), bonds (fixed income), cash, and real estate.
Within these broad classes, there are narrower classes focusing on the drivers of returns:

For stocks, they may be based on:

company size (small vs. large),
relative price (value vs. growth), and
profitability (high vs. low profitability).

For bonds, they may be based on:

term (sensitivity to interest rates),
credit (credit quality of the issuer), and
currency (currency of issuance).

For each asset class, you can invest in the U.S. market, other developed markets, and emerging markets around the globe.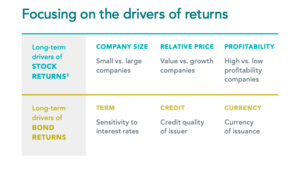 Source: Dimensional At A Glance MKT-18567 07/21 1874111
3. Relative price is measured by the price-to-book ratio; value stocks are those with lower price-to-book ratios. Profitability is measured as operating income before depreciation and amortization minus interest expense scaled by book.