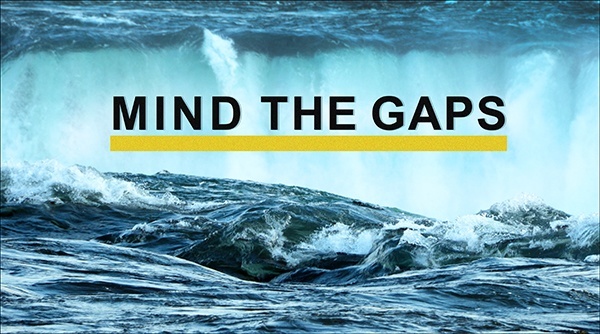 A Case Study on Disability Coverage – or the Lack Thereof

In our last post, "The Ins and Outs of Insurance Coverage," we described some of the ways an objective advisor can help you select from the wide range of good, bad and occasionally ugly insurance possibilities available. In this post, we share a case study, revised with permission from an original, advisor-oriented piece by Low Load Insurance Services, Inc.

"I'm Covered with Group Disability at Work." Really? Look again…
By Low Load Insurance Services, Inc.

As you consider disability insurance in your comprehensive protection plans, you may assume you're good to go if you're covered by group disability at work. And you may well be. Or you may well not.

What lies silent behind that statement is the fact that the coverage may not be enough. You see paperwork that indicates you are covered with your employer's group plan. But group coverage provides just a percentage of your salary, and doesn't take into account commissions and bonuses. And it's typically capped at a specific dollar amount, which is probably less than you could comfortably live on each month if you become disabled by illness or injury.

Let's look at one professional, "Joe," a sales executive for a large, international company. He earns:
His group plan pays him 60% of salary, and has a $5,000/month cap.
If Joe goes out on disability, here's what his monthly income (with his group disability insurance) will look like:
$7,500 (60% of his $12,500 monthly salary) BUT … It's capped at $5,000. So despite the fact that 60% of his salary (remember, not including commission) is $7,500, he will receive only $5,000 per month with his group disability insurance plan.
Joe is worried that he might not have enough coverage, so he obtained a copy of his group disability plan from his HR administrator. He and his advisor turned to a specialized insurance professional to evaluate the coverage more closely.
The insurance professional identified a gap of $12,350 (the difference between the coverage Joe was eligible for and what he was actually getting through his employer). She worked with Joe and his advisor to get him an individual plan for $12,350 per month, bringing his total disability payments to $17,350 per month (69.4% of his current total monthly earnings). Not quite the $25,000 he makes with his combined salary and commission payments, but definitely closer than the $5,000 (just 20% of his current total monthly earnings) he would have gotten strictly through his employer's group disability plan.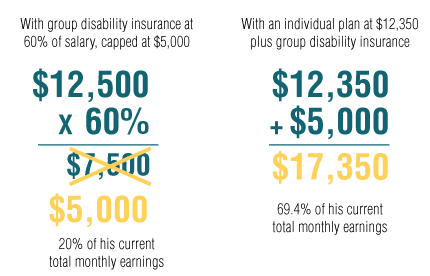 If you have group disability coverage that may underwhelm just when you need it the most – or any other questions about effectively managing life's risks – an objective advisor working in alliance with an insurance professional can well earn his or her keep by helping you identify where your insurance coverage may be too big or too small, and taking targeted action toward making it just right.
---

Sage Serendipity: Are you more into numbers like an accountant or actuary, or concepts like an artist? Test whether you're right- or left-brain dominant.
---