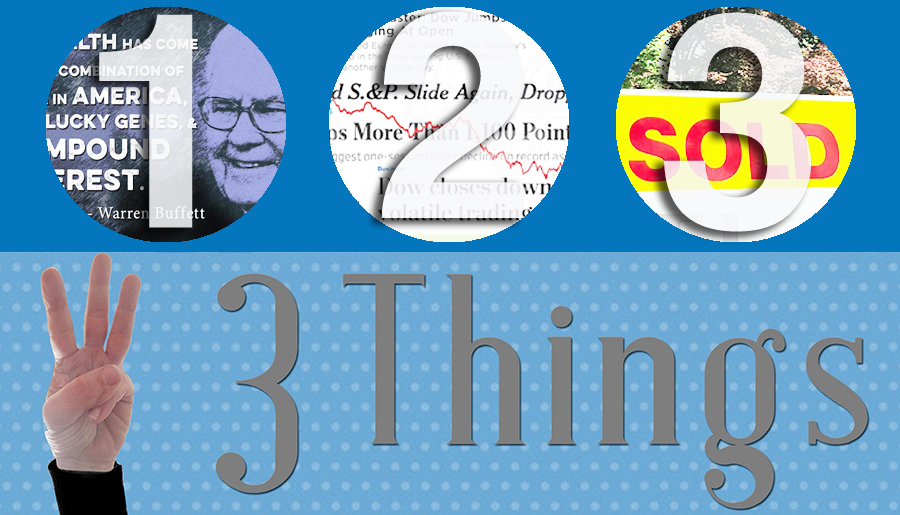 3 Things – with a Youthful Sage Twist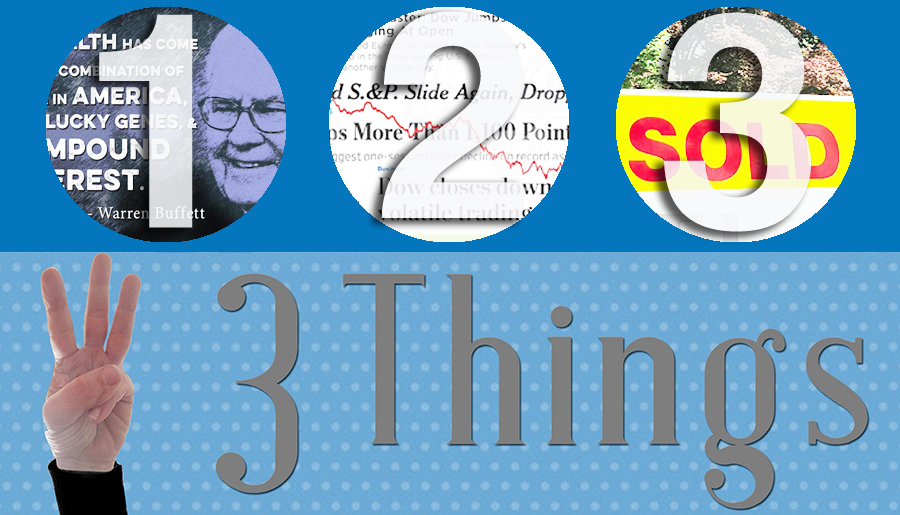 David's take: In our last post, we introduced you to our newest team member, summer intern Danny Lester. Danny's already got a solid background in personal finance, so we asked him to review our SAGEbroadview blog and identify a handful of prior posts that particularly piqued his interest. In a twist on our usual "3 Things" series, we share Danny's comments on his three top picks, mined from the SBV archives.
By Danny Lester
One fun project the SAGEbroadview team assigned to me this summer was to review SBV's blog and choose the three posts I found most interesting. Since I'm new to the firm and fresh out of school, it seemed like I'd be an ideal candidate to offer a fresh perspective on SBV's historical posts.
I probably interpreted "interesting" differently than the team had anticipated. I chose the posts I thought would be especially useful for young adults who may not have the financial knowledge and training I've received through internships and my time at Bentley University. Drumroll, please … Below are my three selections.
Do You Believe in Magic?
Compound Interest: Making Those Numbers Count (SBV Blog, December 2015)
Compound interest is an investor's best friend, but it's often an afterthought when you're tracking your own savings account. By considering the monthly savings you'll need to become a 65-year-old millionaire, this post showcases the power of compounding interest if you get started sooner than later. Its links to outside resources provide additional insights on how to get that raise every young adult wants.
Lions and Tigers and Bears (Oh My!), Redux
 Things: Scary Headlines Resurface (SBV Blog, February 2018)
Especially with current market conditions, it's important to remember that headlines in the popular press are there to make a quick sale, while investing is a long-term process. This blog post includes powerful graphics to drive these points home, and external links to additional discussions for those who want more.
Housekeeping
Things: Buying & Selling Your Home (SBV Blog, June 2018)
As you brush up on your investment knowledge, you may also want to start saving for that first home you can call your own. Personally, I have not yet gone through this process, so this blog post was very helpful in highlighting the practical realities involved in buying or selling a home. It can get complicated! It's definitely a good read if you're early in the process of becoming a homeowner – or you're just starting to think about it.
---
SAGE Serendipity:  Big Love from France at the World Cup: Women's World Cup notes: U.S. felt at home before raucous crowd in Paris in the Los Angeles Times. The US Women's Team is doing great in the games.  Next game is tomorrow against Sweden. Both are 2-0, should be a great game!